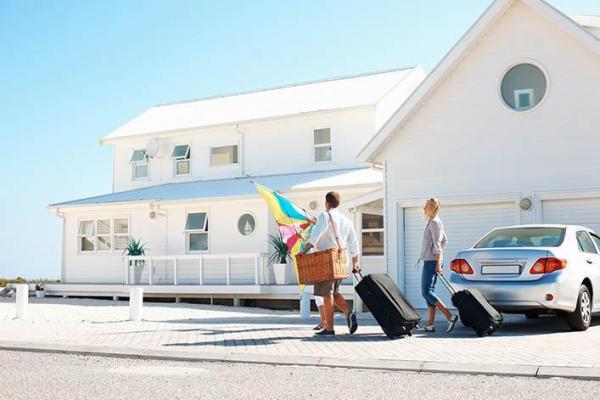 - October 15, 2021 /PressCable/ —
The updated policy has all-risk coverage for the owner's buildings, contents, commercial business liability, and business income. Many vacation rental owners think that a home or landlord policy will be sufficient if their property is damaged or someone is injured. That may not be true; they need a policy that covers the gaps in those traditional policies.
More information is available at https://www.proper.insure
Vacation rental owners can now get comprehensive coverage policies with no limit on damage caused by a renter. Besides the actual property, the policies include liability coverage for amenities that may be included with the rental, including bicycles, golf carts, small boats.
Liability is the biggest risk the owner faces. This risk is present whether the owner is renting out a room in his home or the entire property. If a guest falls or injures himself, the owner is exposed to what could be a huge payout. Owners can avoid this problem with this company's policy that provides liability coverage, both commercial and personal when the property doubles as the insureds primary residence.
The second-largest risk is the damage to the physical property, including the structure and its contents. The Proper Insurance policy provides coverage whether the damage or theft was accidental or intentional. In fact, the policy pays the actual replacement costs, not a dollar value based on the age of the items.
Another risk is lost rental income in case the property is damaged and cannot be rented for a length of time. With a policy at Proper Insurance, the owner can choose the insurance limit for lost rental income.
Airbnb and its imitators have changed the vacation rental industry forever. Today, any property owner can rent out a room in his home and compete with mainstream hotels. Ten years ago, the U.S. had only 200,000 short-term rental properties. Now there are over 2 million.
Having written over 50,000 policies, Proper Insurance is the country's leader in short-term vacation rental insurance and has received several commendations. The company, which has an A+ rating on the BBB, is backed by Lloyd's of London and exclusively endorsed by Vrbo, the #1 website for vacation rentals by the owner.
A satisfied client gave Proper Insurance five stars and wrote, "I was amazed at how efficient, patient and honest Alexa was. Got double the specialized coverage for 1/3 of the cost."
Interested parties can find details at https://www.proper.insure/vrbo-insurance
Release ID: 89049383