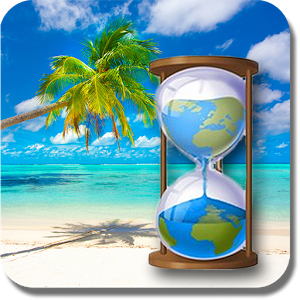 - September 28, 2020 /PressCable/ —
Kulana Media Productions LLC has launched the latest version of the popular Vacation Countdown App. It is available for both iOS and Android.
For more information see https://www.vacationcountdownapp.com
The launch of the new version of Vacation Countdown App provides the best app for vacationers for their Apple or Android phone. It gives users a countdown to any upcoming vacation and the exact date and time countdown until they actually embark on their journey.
To begin using the app, users simply input the start date of their upcoming vacations. The latest version of this powerful Vacation Countdown App now allows users to set up multiple vacation sand gives travelers the ability to customize their background theme, the units shown on the clock and the countdown style.
Background themes include a Hawaiian waterfall, beach scenes, a hiking trail, a snow landscape, a mountain scene with a clear blue lake, a desert landscape with desert vegetation, a campground with tents, a honeymoon theme, a map of Europe, the Statue of Liberty in New York and images from many other exciting travel destinations. Users can also choose their own custom background picture.
The new version of the app delivers fun facts and a vacation quote of the day. Every day users get an inspiring vacation quote they can read and share with their friends.
The Vacation Countdown App also features a suitcase icon along with the destination and official vacation countdown date. The display feature allows users the ability to choose which units of time they see.
Travel oriented games are also part of the app and include games on topics including Geography, Flags of The World, USA, Europe, Australia, New Zealand, Florida, and Hawaii. There are multiple card and quiz games and the app has social media integration that allows users to share their vacation adventure with friends by email, on Facebook, WhatsApp, and many other social media platforms.
An excited user said, "This is the best vacation app ever. I have a vacation this week and I am so excited. I have all my reminders and alarms set until my vacation starts. But the best thing is it has games and things to entertain us on the way to the trip. Overall, this is the best travel app I could find."
The Vacation Countdown App gives travelers everywhere a unique tool to build excitement for their next great trip.
To download the app see the URL above.
Release ID: 88978524