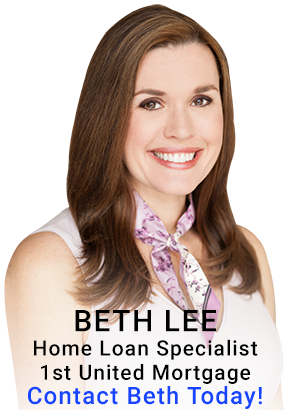 - August 21, 2018 /PressCable/ —
1st United Mortgage Home Loans, a privately held mortgage company offering originations, servicing and correspondent broker for VA loans, announced today that the company is expanding its services to the state of Florida.
VA-backed home loans currently outperform other products in the market, with more than 740,000 guaranteed by the VA in 2017. The VA Home Loan Program was designed to recognize the service to the nation of military members by increasing their ability to obtain homes.
The state of Florida hosts 21 military bases, and ranks number one for military retirees. The state is also 11th in the US for veterans per capita. Abundant job opportunities, the large number of VA health facilities and home affordability make Florida popular with the military.
"Florida has a strong military presence and is known as a great place to live for active duty and veterans alike," states Beth Lee, Chief Executive Officer of 1st United Mortgage. "We always look forward to serving the military and their families. It's an honor and a responsibility for us to be known as VA loan specialists. We offer them a simple, hassle-free path to homeownership. We are different because we can go lower on credit scores than most mortgage companies and we don't have the big origination fees of traditional banks. Our mission is to help them make homeownership a reality and make the mortgage process as streamlined and enjoyable as possible."
The VA home loan benefit is earned exclusively through military service. It is available to veterans, active duty, and surviving spouses, and eligibility must be confirmed before the loan is approved. To learn more about eligibility requirements and apply online, visit https://1unitedmortgage.com
About 1st United Mortgage
1st United Mortgage was founded in 2010 and is a full service brokerage staffed with experts specifically trained on VA loans and eligibility requirements. They are a VA approved broker providing service to the states of Tennessee, Florida, Alabama, Colorado and Virginia.
Release ID: 394079