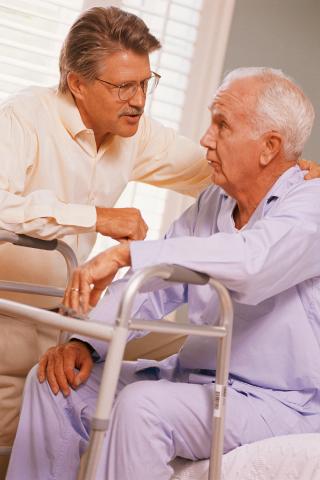 - June 21, 2020 /PressCable/ —
AidandAttendance.com, a website specializing in high-quality resources on Aid and Attendance application, announced the availability of new online VA application software for wartime Veterans and their Spouses interested in filing a Fully Developed Claim. The Veterans benefit software makes completing a complete application easy, provides step-by-step directions, tells the applicant what needs to be signed and even provides mailing instructions.
More details can be found at https://www.aidandattendance.com.
The latest announcement aims to provide Veterans with an accessible way to get their Aid and Attendance benefits as quickly as possible.
The Fully Developed Claim (FDC) Program offered by the Department of Veterans Affairs is an ideal way to submit an application for benefits and receive a relatively quick response. A claim is considered fully developed when the applicant has submitted all the information the VA needs to decide if they are eligible for the Aid and Attendance pension benefit.
Providing all the required documentation is essential to ensure the claim is expedited. Failure to include even a single document results in the application being removed from the priority track and placed in the Standard Claim Process, which typically takes substantially longer than the Fully Developed Claim (FDC).
The Fully Developed Claim (FDC) application process can be challenging without expert assistance – an issue that AidandAttendance.com strives to address through its online VA benefit application resources.
The website provides applicants with a complete online tool guiding them through the steps needed to ensure their FDC application is complete.
Documents required include discharge information (DD214), medical documentation, care expenses, income and net worth information, proof of marriage and death, and various other forms.
The website is accessible and allows applicants to complete their VA forms in under an hour.
"Our software generates a Fully Developed Claim by providing all necessary application forms and detailed instructions on what supporting documents to submit to the Department of Veterans Affairs", explained a website representative.
With the latest announcement, AidandAttendance.com continues to expand its range of high-quality resources for veterans interested in applying for their Aid and Attendance benefits.
Interested parties can find more information by visiting the above-mentioned website.
Release ID: 88964680