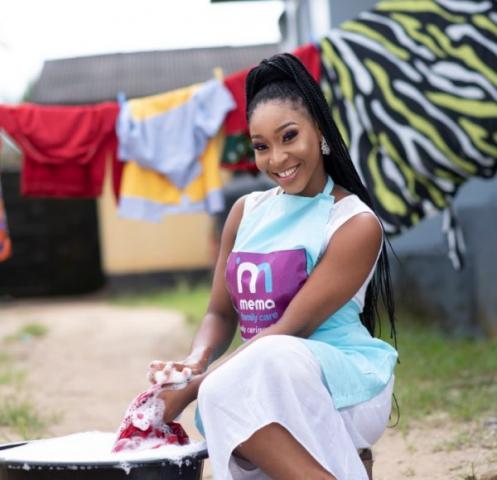 - February 17, 2021 /NewsNetwork/ —
Mema Family Care, a Nigerian company that supports unemployment causes and creates sustainable hygiene products such as laundry soap bars, announced its official launch.
More information on the launch can be found by visiting https://memafamilycare.com
The recently launched company has been created to provide affordable and sustainable family care products that are kind to the environment. The products are suitable for both families and businesses and support local communities in Nigeria.
The company donates a portion of its profits to projects that tackle rising unemployment and recognizes that hygiene plays an important role in society. They explain that proper cleanliness can be challenging for lower-income families, so they have created high-quality and affordable laundry alternatives.
The company's signature product, Mema Soap, is included as part of the launch. Mema soap is a sustainable laundry bar shop that has multiple uses. Mema Family Care explains that the soap bar can be used for laundry and on the skin as a personal hygiene product.
The soap contains wash booster technology that enables it to remove tough stains and eliminate germs while still being gentle enough to use on the skin. It's particularly adept at removing oily and greasy stains and contains biological enzymes that remove stains while preserving garment color.
It produces a gentle foam during washing which the company says leaves white and colored garments sparkling clean. The product is also safe to use on sensitive skin and features a pleasant and subtly sweet fragrance.
Aniekan, a previous customer, says, "Mema has become a family favorite laundry soap. It is fairly low-priced and works very well at getting the laundry clean. Love the smell of it and how well it cleans."
Mema Family Care is a supplier of sustainable family care products. The company's mission is to tackle rising unemployment rates in Nigeria. They create their family care products as a way to give back to the local community and believe everyone should have access to hygiene products regardless of their circumstances. The company profits go toward projects that reduce unemployment and combat homelessness.
For more information on the launch of Mema Family Care and their products visit the URL above.
Release ID: 88997818