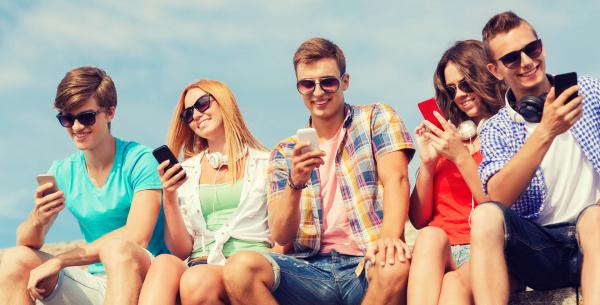 - April 4, 2021 /PressCable/ —
Mijem, a new buying and selling app designed for student use, has been launched. The app is available in over 70 schools across North America and offers a means for students to sell and purchase a variety of preloved items.
Interested parties can find more information at https://www.mijem.com
The app's launch comes in response to the rising expenses associated with required college textbooks and other college essentials.
Surveys suggest that the financial disadvantages of buying college textbooks have grown. Over a ten-year period, textbook costs increased by around 88 percent, and, since the 1970s, costs have grown by over 1,000 percent.
Mijem facilitates the straightforward buying and selling of used college textbooks within local student communities. The app offers users the convenience of dealing with fellow students on campus, allowing them to arrange meetups or arrange deliveries in addition to buying and selling items.
Other categories of items for sale on the app's circular economy model include electronics, clothing, accessories, shoes, event tickets, and rooms to rent. Exchanges can take place in person or through the post (delivery).
Through a number of safety features, the social aspects of the app's buying and selling process can be undertaken without danger. Mijem allows users to directly message sellers without the need to give away phone numbers or emails, and users can also view a seller's past ratings and reviews for additional security.
University campuses currently participating in Mijem's scheme include the University of Pennsylvania, Wright State University, the University of Toronto, the University of Illinois at Chicago, Central Michigan University, and the University of North Texas, in addition to around 70 others.
Mijem aims to provide students with convenient, local, and safe buying and selling experiences. The app caters to millions of students across the entire North American region.
A satisfied client said: "I like Mijem's interface: it's much cleaner and simpler than other buy and sell apps, and I've been able to sell a lot of my unwanted items. I would definitely recommend it to other students."
More details are available at https://apps.apple.com/us/app/mijem-student-buy-sell-ride/id936519289?mt=8 and https://play.google.com/store/apps/details?id=com.mijem.android
Release ID: 89003802