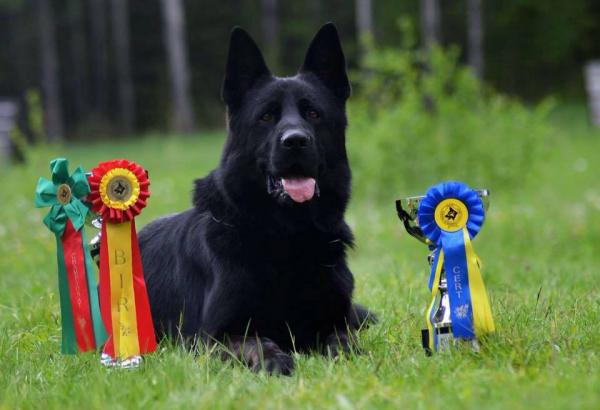 - June 8, 2020 /NewsNetwork/ —
USA Chicago, Illinois June 3, 2020 – Widely recognized as one of the US premiere top breeders and trainers of West German Showline (GSDs) in the Chicago, Illinois area, Vom Ragnar Kennels has enjoyed unprecedented levels of success over the last few years. Owner and operator Natalya Babenko and the entire Vom Ragnar team have built a stellar reputation with their award-winning GSDs. With their unparalleled levels of breeding and training expertise, they have grown into one of the most sought after German Shepherd breeders in the nation.
More information: https://vomragnar.com/puppies-for-sale/
In the early days, Vom Ragnar's services were limited to the greater Chicago area. But with the success of Babenko and her partner, licensed veterinarian Bohdan Rudawski, Vom Ragnar has expanded their services to provide clients from the west coast like Washington and Oregon to the east coast like Virginia and New York with their unique blend of GSD breeding and training expertise.
There are plenty of reasons for all of this national attention. In fact, the most obvious reasons can be seen in every single German Shepherd they produce. Babenko is proud of the hard work her and her breeding and training experts put into their pups. "I was the biggest dog lover in my family since childhood," Babenko said, "and with Vom Ragnar, I've been able to dedicate my entire life to breeding and training the breed that is most dear to me, my beautiful German Shepherds."
A quick survey of their pups is proof of Babenko's dedication. Vom Ragnar's stellar reputation in the dog breeding community is not a product of style of substance. Babenko is proud to say they have earned every accolade with their commitment to GSD breeding and training excellence.
As one of the nation's premiere breeders and trainers of West German Showline German Shepherds, the entire Vom Ragnar team is thrilled to offer their breeding and training across the nation. If you would like to know more about their GSD breeding and training services, the Vom Ragnar team is standing by to help you. Simply contact them at 773-552-0808 or visit their website at vomragnar.com and let the Vom Ragnar team put their expertise to work for you and your next purebred German Shepherd puppy.
Contact & Driving Direction Info Below:
Vom Ragnar German Shepherds
17813 Lincoln Rd, Harvard, Illinois 60033, United States
CF54+6G Harvard, Chemung Township, IL
Phone: +1-815-245-0923
Interested parties can find out more on the kennels' reputation & news media:
https://www.yahoo.com/news/west-german-showline-german-shepherds-062600951.html
For Press Release & Digital Marketing Contact: https://digitalconsultantmarketing.com/seo-agency/
Release ID: 88960618