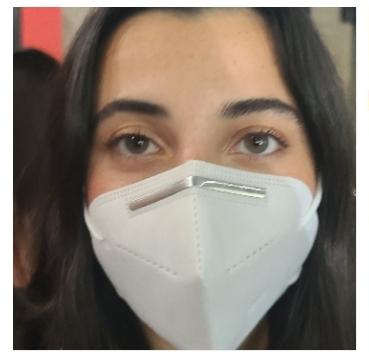 - September 3, 2020 /PressCable/ —
With many U.S. state regulations calling for businesses to provide protective face masks for their employees, in line with health and safety measures, Amazeus, a leading importer of face masks, has launched a free nationwide delivery service of its Intrepid KN95 face mask range.
For more information visit: https://www.intrepidkn95.com
Business owners can now subscribe to a regular monthly delivery of civil-use, reusable micro-filter face coverings, ensuring staff have a constant supply of masks.
This new service offers businesses all over the U.S. a convenient, hassle-free monthly delivery of protective masks, keeping staff and customers safe in the workplace.
Amazeus is offering free shipping of the masks across the U.S., and customers subscribing to an order of masks to be delivered monthly will benefit from lower bulk-buy pricing. Amazeus' updated services include multi-destination delivery so that businesses with premises in more than one location can supply all of its staff with protective face masks.
As the importer of the face masks, Amazeus takes out the middleman and therefore reduces the number of times the product changes hands, ensuring high quality and hygiene levels at all times.
While coronavirus cases in the U.S. have surpassed six million, businesses are opening up if they adhere to health and safety guidelines. Wearing a protective face mask in the workplace is mandatory in many states and therefore a crucial addition to a business' operations.
To help reduce the cost of procurement, Amazeus' masks are reusable, unlike many standard 3Ply masks, which are single-use. The Intrepid KN95 mask can be left unworn for a couple of days, and used in rotation with one or two other masks from the KN95 range.
The KN95 face mask is 4Ply and designed to filter out at least 95% of particles, making them highly efficient at filtering air and reducing the intake of bacteria, dust and other airborne micro-particles.
The mask fits tightly and comfortably around the face thanks to a built-in adjustable metal nose bridge. This ergonomic design helps further prevent any airborne germs from being breathed in through the wearer's nose or mouth.
More information about Amadeus' face mask subscription service is available at the URL above.
Release ID: 88975195