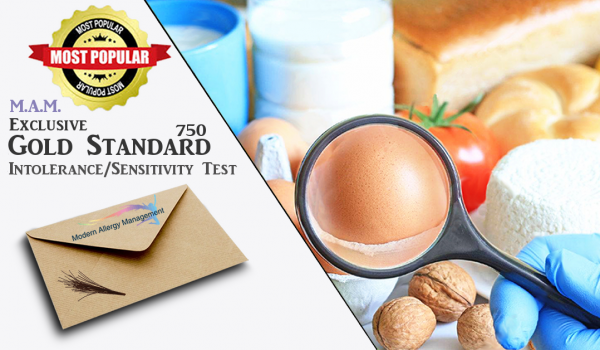 - April 25, 2019 /PressCable/ —
Modern Allergy Management announced their service to test peoples intolerances against 750 different food and environmental items by analyzing a small hair sample. Nutritional deficiencies and metal toxicities are included in the testing.
For more information visit their website at https://hair.modernallergymanagement.com
Specific intolerances or sensitivities to animals, foods or the environment can affect quality of life for many individuals. Modern Allergy Management's popular "Exclusive Gold Standard 750 Intolerance Test" makes the process of identifying these intolerances easier and more effective.
A small sample of a specified length of a person's hair is all that's required to perform the test. The facility then processes that sample and emails the results in 10 days.
Humans exhibit intolerances to factors such as the environment and various foods. Modern Allergy Management tests for these factors and tests whether the person is suffering from any reactions to heavy metals or minerals as well. An added bonus to the test is a process to discover a persons nutritional deficiencies.
The environmental factors tested for by Modern Allergy Management include plants and trees, insects, animals such as pets and farm animals, serum and urine proteins, fur, feathers and more. Food items tested for in the "Exclusive Gold Standard 750 Intolerance Test" include a wide variety of nuts, vegetables, and fruits. Meat, poultry, eggs, and seafood are also tested. Dairy and grains are another focus area included in the testing.
Modern Allergy Management also tests for intolerances in pets using the same process of analyzing a hair sample. Pets with a chronic intolerance of many kinds can suffer from intensely itching skin, 'leaky gut' and on some occasions seizures. Less severe intolerances cause chewing on the coat, licking the feet or anus, nausea, fatigue, stomach bloating and constipation.
Many standard dog foods include large quantities of corn, rye, oats, and barley. These are the most common causes of problems for pets. Other potential causes tested for include meats, seafood, eggs, cooking oils, vegetables, fruits and nuts.
Modern Allergy Managements CEO George H. Massey says "We are excited to offer clients a powerful, simple, testing service that gives rapid results on exactly which foods or environmental factors they might have intolerances or sensitivities to. By eliminating these from their diet or their lives they can finally experience relief from their symptoms and start feeling better and live a healthier happy life."
For more information visit their website at the URL above or call on +1-850-999-7880.
Release ID: 506488