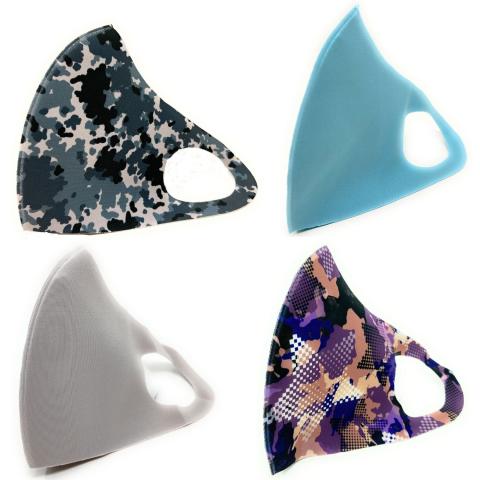 - November 2, 2020 /NewsNetwork/ —
Ultimate Deals just launched their new fashion face masks in a wide range of selection available for men, women, and children. These reusable and washable face masks come in various designs and colors to suit all tastes. The breathable face masks are very comfortable due to the material and the design used in making them.
More information is available at https://www.amazon.com/Reusable-Cloth-Face-Masks-Washable/dp/B089G566HR
Face masks have always been a perfect solution to preventing dangerous pollutants from entering the respiratory system. Particularly in polluted areas, wearing face masks prevents conditions caused by air pollution, from headaches and red eyes to more long-term severe diseases like cancer.
With the current pandemic, wearing face masks has gained vital importance as it is the most effective way to prevent the spread of the virus. Disposable face masks protect against the infection, but they are not eco-friendly as they have to be disposed of after each use. Wearing reusable cloth face masks is a better alternative to disposable ones since they are more cost-effective and eco-friendly.
However, the problem with washable cloth face masks is that they are not ventilated and can feel uncomfortable and make it difficult to breathe. Especially in warm weather and for long use, having a breathable face mask that can block pollutants and viruses is a must.
Watch the video here: https://youtu.be/EJJ_LlZbaSk
Ultimate Deals offers washable and breathable face masks that fit the lower part of the face perfectly to provide ideal coverage and protection. The gapless coverage does not impair ventilation.
The Ultimate Deals reusable face masks are offered in packages of four face masks assorted in random numbers of plain and patterned designs. These unique, distinctive designs make them hard to lose or confuse with other people's masks. They are suitable for men, women, children, and seniors with ear loops that stretch to fit faces of all sizes.
The four-item packages make washing them convenient because there are extra masks available while one is being washed.
https://www.amazon.com/Reusable-Cloth-Face-Masks-Washable/dp/B089G566HR
The masks are available on the website at the link above.
Release ID: 88983771