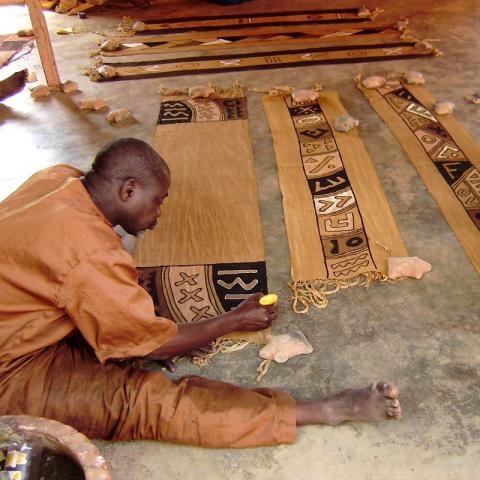 - July 27, 2021 /PressCable/ —
AdGard Fashions International, a US company specializing in international clothing and fabrics, has just released a new line of products made using authentic mud cloth.
For more information, visit: https://adgardfashions.com/collections/home-decor/products/ankara-pillows
This latest release will enable Americans to easily access high-quality Malian mud cloth apparel and home decor. Because mud cloth is handwoven and dyed, no two pieces are the same, giving customers a unique piece with each purchase.
Mud cloth, or bògòlanfini, is a traditional handmade cotton fabric from Mali that is typically dyed with fermented mud. The textile comes in a variety of geometric designs and rich, earth-toned colors. The fabric is considered an important symbol of cultural identity in Mali and is now exported around the world as fashion pieces, art, and home decor.
With this new announcement, AdGard Fashions International makes the Malian textile available in the United States. Clients can opt to purchase authentic mud cloth hats and pillowcases from the retailer.
The retailer's line of mud cloth hats are reversible and come with a brim to shield the wearer's face from the sun. The versatile product can be worn inside out with the black interior visible or with the brim folded up.
Another product available is AdGard Fashions International's mud cloth pillowcases. The throw-sized pillowcases come in a variety of colors and designs.
To see more mud cloth designs, visit: https://adgardfashions.com/collections/women/products/mudcloth-brim-hats
This latest announcement is in line with the company's commitment to providing customers with high-quality international fashion and design products. Moreover, the company has developed a strong reputation for its high-quality apparel and client care.
A spokesperson for the company said: "Our mission is to make everyone look and feel beautiful the style that fits them best from head to toe at affordable prices. We are confident that our new mud cloth hats and pillowcases will make a great addition to your wardrobe or home."
Interested parties can find out more about AdGard Fashions International's line of products by visiting: https://adgardfashions.com
Release ID: 89033006