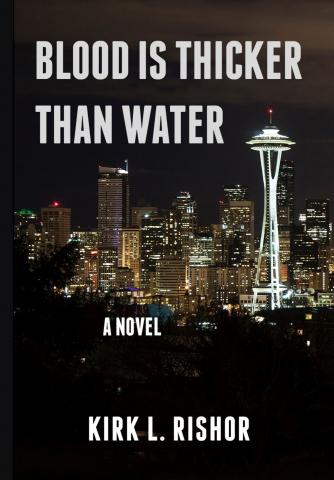 - February 21, 2022 /PressCable/ —
Currently distributed via Amazon and available as a paperback and on Kindle, the new novel fuses the crime and romance genres and writes authentically about the criminal underground of Seattle, the Emerald City.
More details can be found at http://kirkrishorwrites.com
The release comes as the true crime and crime genres continue their meteoric rise in popularity in 2022. A recent exposé from NBC News indicated that the genres now occupy first to third place in popularity rankings in all entertainment mediums in the US, including podcasts, documentaries and novels.
As the country's appetite for authentic stories of passion and pain shows no slowdown, Kirk Rishor is excited to present his new novel, the product of firsthand experience with Seattle's criminal world and of time inside both State and Federal prisons.
Intimately centered around a small host of key characters, the novel explores the allure and trappings of a life in crime, as well as its inviolable darkness, precariousness, and danger.
With a focus on raw emotion and interiority, the novel translates Rishor's real-life experiences and knowledge of notorious US felons to undertake a psychological evaluation of the criminal mindset.
As a voice for the typically voiceless, this provocative work has also been written to elicit a broader conversation about crime in the US, challenging the standard American narrative of criminality, homelessness, and drug abuse. A thoughtful commentator, 'Blood is Thicker than Water' sensitively approaches issues like recidivism and societal corruption, advocating for the value of each and every human life.
All of this is balanced with a fast-paced, thrilling narrative about two brothers and the bond of family, and the novel is replete with plot twists, mystery, action, and a compelling romantic arc.
Kirk Rishor is a Seattle native and author who is candid about his incredible experiences on the wrong side of the law and the systemic forces that lead to criminal behavior.
A recent reader said, "This IS Seattle. But it could be any US city. Rishor is a monster in keeping your attention. Politics, socio-economics, love, brotherhood; you name it, it's here".
Other reviews praised the book for its innovative point of view and the talent of the author: "Amazingly well-written book from a unique perspective. I highly recommend this read".
"I wasn't expecting this from a first-time author. There's some realism here that could only be told from someone who's lived it. Rishor really has some raw talent!"
The book can be ordered online at https://www.amazon.com/Blood-Thicker-than-Water-Rishor/dp/B09HR87H2Q
Release ID: 89065129