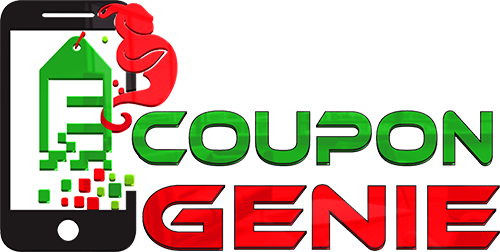 - December 11, 2021 /PressCable/ —
Infiniti Media Group LLC, a Virginia-based full-service Consulting and Marketing agency helping businesses generate consistent and predictable revenue through automated online and offline processes, has announced the newly released platform is available across the United States to retail business owners looking for a measurable, effective promotional strategy. The eCouponGenie delivers all the benefits traditional print coupon tactics provided while leveraging consumer smartphone habits to maximize reach, increase sales, and generate valuable buyer behavior data.
More information is available at https://www.eCouponGenie.com
80% of consumers say that the availability of coupons affects their buying behavior. The launch of eCouponGenie gives business owners an opportunity to engage with their target audiences through a compelling, brand-aligned element that boosts their image and increases revenues while maximizing ROI.
Studies show that 94% of shoppers say a coupon is the most important amenity a business can offer. 50% of business owners say customers spend more money when coupons are available to them. By creating a digital version of this promotional tactic, eCouponGenie is putting their clients in front of the 85% of Americans that rely on their smartphones for the majority of their buying decisions and giving them a reason to spend.
eCouponGenie boosts brand awareness, improves a company's reputation, and, by encouraging engagement, triggers conversions. Benefits of this innovative revolution in couponing include lead generation, coupon customization, and precise targeting. The vehicle also provides valuable data business owners can use to better understand their customers and tailor their products and services accordingly.
Infiniti Media Group offers standard, scratch & win, and spinning wheel coupons. They also offer digital vouchers, gamified coupons, SMS marketing software and custom integrations with barcodes, API and CRM integrations, and landing page designs that secure campaign distribution. Companies currently using print coupons can contact Infiniti Media Group to convert to digital and harness the benefits the eCouponGenie platform delivers.
The company's five pricing levels range from a complimentary trial account and complimentary pricing on request, to startup, next level, and elite business campaign deployment.
An Infiniti Media Group spokesperson says, "The eCouponGenie platform manages digital coupon creation, distribution, validation, and claim methods while generating valuable customer insights. Our results-oriented service combines implementation, support, capability building and state-of-the-art analytics tools. In short, we give our customers better results from their digital campaigns."
With the launch of eCouponGenie, any American B2C business can now create an effective digital marketing campaign that engages target audiences and encourages new businesses to improve revenues and develop long-term customer loyalty.
Visit https://www.eCouponGenie.com to find out more.
Release ID: 89056399