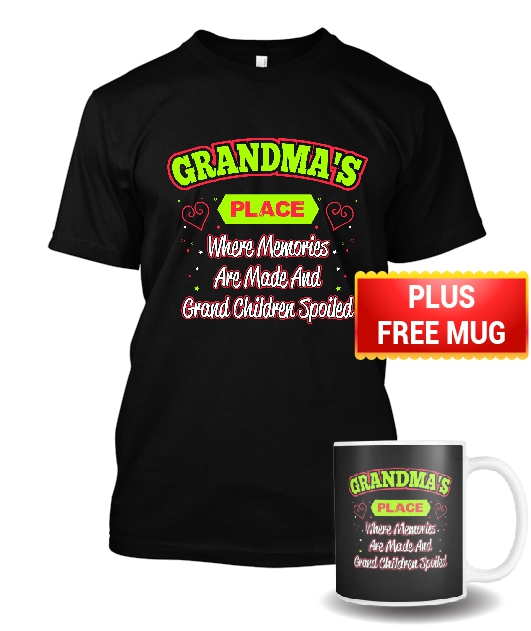 - August 3, 2016 /PressCable/ —
An online store for clothing, gifts and accessories has expanded its service to include a wide range of gifts for family members, including present ideas for wives, grandparents, husbands and brothers in categories covering outdoors lifestyle and animals. LifestylesUniversal™ is a subsidiary of Cynergy Products Group, based in Bethesda, Maryland, and offers gift ideas for all the family with low prices and fast delivery.
Currently, LifestylesUniversal™, in its quest to offer high quality lifestyle-based apparel and accessories, and also to celebrate its service expansion, is currently offering an exclusive 'Buy a Family T-Shirt or Family Phone Case and get a Matching Coffee Mug FREE' promotion as a Limited Time Offer.
More information can be found by visiting the LifestylesUniversal™ site at: lifestylesuniversal.com.
The LifestylesUniversal™ online store is broken down into a number of different categories, making it easy for customers to browse through its different items and find precisely what they're looking for. Each category is listed at the top of the page, allowing browsers to filter the results by their choices, and browse fitness products, outdoors products, lifestyle T-shirts, accessories, drinkware, phone cases and animal themed gift ideas.
The service expansion was announced to cater for buyers looking to find the best gift ideas for brothers, sisters, mothers, fathers and grandparents. It also features gift ideas for specific job roles, like T-shirts designed for police officers' wives. A selection of different styles is available in these T-shirts, including designs with the American flag, and simpler typographic designs in a casual style with slogans like "Policeman Wifey."
When a customer clicks on a family gift idea they like, they are taken to the LifestylesUniversal product description page, where they can cycle through options like color choices, long or short sleeves, and other options to fine tune their gift. The description underscores how important it is for law enforcement men and women to be respected and assisted, and the T-shirts can underscore this important theme.
Other family gift ideas include accessories like the "Forever in my Heart" necklace, celebrating mothers, and the grandmother pendant. Handmade grandmother and granddaughter bonds and necklaces are also available, alongside pocket watches for grandfathers and dads.
Interested parties wanting to know more about LifestylesUniversal™ and the company's best gifts for family range can find out more on social media, or get in touch by visiting lifestylesuniversal.com or sending and email to contact@lifestylesuniversal.com
Release ID: 126097