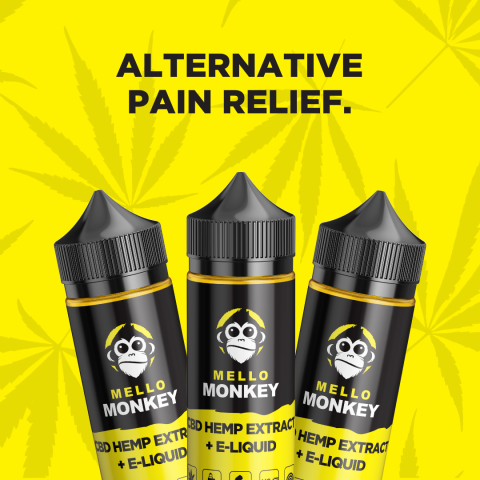 - January 30, 2020 /PressCable/ —
With Hemp Extract Oil having amazing benefits and being all-natural it's taking over the world but upon hearing that Hemp Extract Oil is a compound found in the cannabis plant people find themselves somewhat confused about this supplement and are not sure if they will be benefiting their health or be getting "high".
Here are some essential facts to help you crush the myths around Hemp Extract Oil
Hemp Extract Oil is not Marijuana
Many people don't explore Hemp as they assume it is the same as Marijuana, which is not the case. The cannabis plant has two species one being Hemp and the other Marijuana. Hemp oil has no psychoactive effects and therefore cannot get you "high" like Marijuana.
Legal or Illegal
The legality of hemp oil is usually based on what plant it is derived from (Hemp or Marijuana) and the level of THC. In the UK Hemp Extract Oil is completely legal, as long as it has been derived from Hemp and has no THC or has a THC content level below 0.02%.
Hemp Extract Oil works naturally with the human body
Receptors are located throughout the human body which is why Hemp Extract Oil can provide so many health benefits. The receptors are found mainly in the brain and nervous system
Can you overdose on Hemp Extract Oil?
Hemp Extract Oil is non-toxic therefore it is not possible for overdose
You can take Hemp Extract Oil in different ways
Hemp Extract Oil can be taken orally and other ways of using Hemp Extract Oil can be via Edibles, Vaping E-Liquid, Hemp Flowers and other Hemp Extract Oil products such as beauty products, supplements and infused foods.
Hemp is not new
Hemp has been used for 10,000 years for various purposes. As well as being used to make clothing, rope, paper and shoes the seeds and oils the plant was also used for medicine and food.
Health issues Hemp can help with…
Anxiety, Depression, Acne, Seizures, Arthritis, Insomnia, Chronic Pain and much more
People all around the world are turning to Hemp Extract Oil and the reason for this is its natural abilities to bring relief. Hemp Extract Oil is becoming a leading health supplement with millions of people worldwide choosing to change their lifestyle with this historic plant extract.
Mello Monkey offers a range of Hemp Extract Oil products which are 100% natural, organic and legal. From oral options such as Hemp Oil to E-liquids for Vaping. To view, all of their products visit the Mello Monkey online shop www.mellomonkey.com
Release ID: 88944367