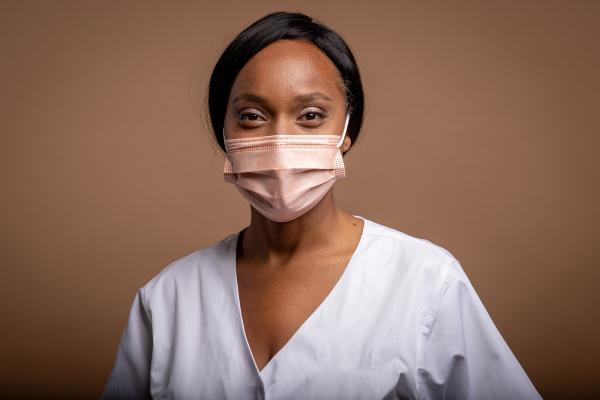 - July 26, 2021 /PressCable/ —
Meet Copper Inside: Powered by Israeli technology, sold in 41 nations, with labels in 13 languages, this premium copper infused medical-grade face mask has sold over 15 million units worldwide, more than any other premium brand of medical masks out there.
Here's the story of this brand – now launching a US cosmetic skin care edition in a luxury pack of 5 and a special introductory price for Amazon Prime customers.
https://www.amazon.com/Copper-Inside-Breathable-Face-Mask/dp/B08K3MBJFD
An innovation-less niche
The market of medical face masks was essentially brandless until the launch of Copper Inside. All "blue masks" were and still are identical by design, by regulation, by their non-woven fabrics, by manufacturing methods, by level of protection and by the sense of skin rash and general discomfort for users.
No significant innovation was introduced in this market since the 1960's, just as with N95 respirators. Even the packages were identical: all medical face masks, made in China or in the US, come in the same identical pack – a cheap carton-box of 50 units.
Then came Copper Inside
After years of research and development, Israeli copper-based wound dressing technology was cleared by the FDA as antiviral in 2018. It turns out that the very same technology is perfect for masks as well. In both cases a copper infused fabric is applied to the skin. Based on this underlying patented technology a copper medical-grade face mask was developed. A special package of 5 units was further developed to enable practical user experience – like carrying mask in a purse – and hygienic handling.
Why copper?
Copper is an enchanting substance. It is a natural element, forged in the explosion of distant stars somewhere in the universe. Traveling across time and space, the copper atoms ended up on our planet. This is why copper is naturally found in the air we breathe, the water we drink and the food we eat. Each of us has copper in the body, mostly in the skin. In fact, odds are that the copper atoms in your left hand came from one star, while atoms in your right hand came from a different one. A certain level of copper is critical for our health and physiological functions. Yes, copper is good for you.
Wrinkle reduction!
The magic of copper is also in its atomic properties: it's a natural "care-giver" for humans. Copper – like iodine and silver – is known to be hostile for all kinds of infections. According to the world health organization's own study, copper surface is the most hostile to viruses amomng those investigated. But copper has a unique property – it has a positive effect on the human skin, it is essentially a cosmetic ingredient. According to numerous scientific publications, copper can significantly improve skin care and – drum rolls – reduce wrinkles. According to Dr. Gadi Borkow, the scientist behind most of the technology patents with over 100 academic citations to his name, determined: "copper was proven to significantly improve the skin brightness and overall condition of the skin".
This is why many products, from bed sheets to socks and underwear, incorporate copper particles in their fabric. In all those products the copper is inserted to a textile fabric. Yet textile means tiny gaps between horizontal and vertical threads. Copper Inside patented mask technology is all about introducing copper microparticles to a fabric that is not woven – therefore no gaps between the threads. As the impact of copper is driven by it's charge and atomic properties, it's ability to fight off infections is "always on". This allows the use and reuse without the fear of potency decline. In a Finland-based study it was demonstrated that after 6 weeks of use no decline was noted. All those studies and many more are available online in the copper inside web site – www.copper-inside.com/studies
13 languages and counting
The global pandemic rushed the development of the product. The Israeli medical copper mask was launched September 2020. First country: China.
Yes, China.
While Chinese factories worked 24/7 to export PPE to the entire world struggling with a raging pandemic, one particular brand of masks was flown in-scale into China, being the only PPE imported to the world's largest country.
In the 2nd year of the pandemic, with millions of Chinese users, Copper Inside is still the leading super mask in China. Read here about the Chinese franchise – www.antimicrobal.com
In October 2020 a study of the University of Nebraska, co-funded by the US department of health, determined that the Copper Inside face mask eliminated 99% of the SARS-CoV-2 virus. The publication of the study cemented the super potency of the Copper mask – here's a link to the published study – https://www.researchsquare.com/article/rs-60610/v1
Massive demand followed and Copper Inside masks were launched in Europe, in Africa and in the Middle East. In the summer of 2021, Copper Inside is available in 41 countries.
Users' reviews are consistent: "i will never go back to blue mask", said Jane, a user from Mobile, Alabama. "I love the pink color", said Mary, a user from Helsinki, Finland. "It's like a premium skin lotion – I have no more rash on my face from the mask, I use it on flights and it's like buying protection and getting a beauty parlor treatment, oh, and I love the pink color".
Not only consumers…
Copper Inside face mask was registered as Antiviral by the Israeli ministry of health, approved as a class 1 medical device by the health authorities of China, Germany and South Africa, and was chosen in Finland as 2021 health care product of the year. According to Mr. Eyal Nouri, Copper Inside's director of global distribution, the mask is used daily by doctors and super models, by politicians and families. We are working with dozens of distributors and now have 13 language versions – Chinese, English, Spanish, German, French, Italian, Arabic, Hebrew, Greek, Norwegian, Swedish, Finnish and Dannish. Our plan is to add 10 new languages in the next year".
Release ID: 89038524