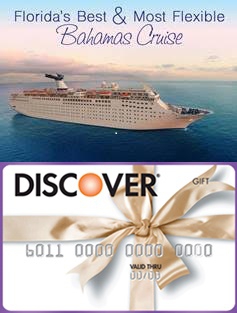 - February 27, 2017 /PressCable/ —
Florida is jammed with over 110-million tourists and snowbirds every year. Florida residents can't drive, park, dine, shop or go to the movies without waiting behind these seasonal visitors. It's true Florida merchants benefit from these visitors, but these businesses can't survive without the year round support of Florida residents.
Stop the madness, Floridians should be doing business with the merchants that appreciate full time Florida residents and their massive buying power. More importantly, why do Floridians have to wait behind these visitors at the restaurants Floridians dine at year round? Florida residents should be dining at the restaurants that recognize them as loyal year round Florida residents and reward them with priority seating.
Let's unite the 20-million Floridians as an influential buying group to make sure they are recognized and rewarded by the local Florida businesses they support year round.
Welcome to Floridians First. Just as AARP and other groups have banded together to increase their buying power and influence, Floridians can do likewise and use their collective purchasing power to gain the recognition and rewards that loyal Floridians deserve.
To find these businesses, Floridians First has created a categorized Florida Resident Discount Directory. Floridians can search by category and/or Florida city and connect with the businesses that provide Florida resident discounts and special offers. Floridians can also skip the wait by locating the restaurants in the directory that provide priority seating for Florida residents.
To connect with these businesses 24/7, Floridians First has also created a Free Mobile App so Florida residents can access discounts, rewards and special offers while on the go. The Free Mobile App also includes the ability to search and connect with local restaurants that offer priority seating for Florida residents.
Floridians First is much more than a discount directory and includes:
* Blog with Florida News and Articles
* Floridians First Mission Statement
* Free Weekly Giveaway Contest
* Library of Discover Florida Videos
* Special Online Coupons and Offers
* Upcoming Local Events with Details and Links
* Webcam Live Feeds of Florida Points of Interest
It's time for Floridians to stop being treated as second class citizens when the tourist and snowbirds invade. It's time to make sure Florida residents get the recognition and rewards they deserve. Help unite Floridians by being involved in the cause :
1 Enter the Floridians First Weekly Giveaway – Free to Enter and No Purchase is Necessary – Prizes include Bahamas Cruises for Two and $100 Discover Gift Cards – Enter Here
2 Like Floridians First on Facebook and Post Comments about Floridians First on Facebook so Friends and Family can also Get Involved
3 Make Sure local Florida Businesses Create a Free Business Listing detailing their Florida Resident Discounts and Special Offers
The Floridians First Introduction Video includes additional details and information regarding the new Floridians First website. https://youtu.be/XbUH1lyX3qw
Release ID: 173155