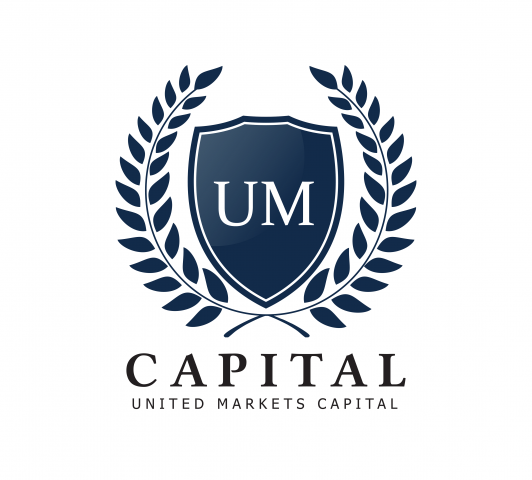 - April 17, 2019 /NewsNetwork/ —
FXBrokerFeed has announced March poll results for Best Dedicated Account Manager Service to the FX Market: https://fxbrokerfeed.com/news/march-poll-results/ United Markets Capital leads with 35% of votes cast, Oanda follows at 27%, eToro third with 25%, and Plus500 coming fourth at 13%.
United Markets Capital is a global leading trading technology with a unique personal approach. The broker offers clients competitive, yet obtainable trading, and investment conditions.
Product Range
United Markets Capital is recognized as diversified CFD provider that trades over 1,000 CFDs on Forex, Commodities, Shares, Indices, Treasuries, ETFs, Cryptocurrencies, and Forex Pairs. Clients benefit from competitive commissions, and Raw Market Spreads. Additionally, the platform trades Indices on a 24-hour basis. The broker offers a variety of account options, as well as building a personalized plan that suits every trader's needs and goals. More information on the account types can be found here: https://unitedmarketscapital.com/account/.
Advanced Technology
United Markets Capital clients have better prospects for earning increased revenues with superior technology. The broker deploys an SSL Encryption App to provide real-time alerts, effective risk management, trend lines updates every five minutes among so many other tools. According to UM Capital it is recommended to configure all the Confluent Platform components with SSL encryption to provide better account security.
Dedicated Account Manager Service
United Markets Capital places great emphasis on human interaction, and a personalized approach aimed at giving the best customer experience. The broker focuses on three pillars: Economic Empowerment, Financial Empowerment and Workforce Readiness. The brokers account managers combine a wealth of professional experience from diverse online financial backgrounds.
Sense of Magnanimity
United Markets Capital believes in humankind, and philanthropy. They donate a portion of their earnings to humanitarian and economic activities in developing countries. The funds assist the disadvantaged in society to build better lives for themselves, their families and communities.
"We believe that philanthropy should be part of any successful business" says David Goldberg, head of operations at UM Capital .
Their corporate social investment targets to feed, clothe and educate children who are the generation of tomorrow. It is therefore obvious that gaining financial independence with United Markets Capital makes you a positive influencer of humanity.
Those who are interested are encouraged to visit the official website and follow the upcoming announcements: https://unitedmarketscapital.com/.
Release ID: 503450