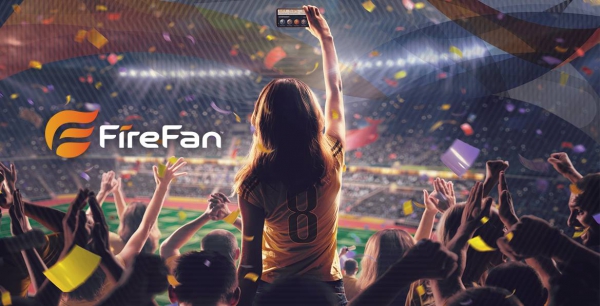 - November 25, 2016 /PressCable/ —
www.firefan.com Yesterday, was the launch day of the new Live sports game called FireFan. It's free, it's fun, and it's family friendly! For anyone with even a passing interest in the world of Gaming, this launch is worth paying attention to, as it's set to shake things up. Within 12 hours from launching it was already officially the number 1 trending app in the world.
Currently, with even a passing glance, a person will notice When looking around in Fantasy Sports, it will show so many tools to play the game. However, the manager at TopSportGames, Daniel Denneboom, makes a point of saying "things are going to change now FireFan has been released".
Daniel Denneboom continues… "Where competitors are doing the same old thing, FireFan is a game changer! It's way more than an app. Its real-time play that puts the players head in the game…literally. The Fan predicts the scores, The Fan calls the plays, The Fan decides the action, the penalties, and more… ALL IN REAL TIME, WHILE WATCHING THE GAME! Where Fantasy Sport has become more about statistics, FireFan Is About The Fans! This is because FireFan is about real fans! FireFan wants the fan to enjoy the game and not focus on statistics like in Fantasy Sports. Ultimately this is going to be a huge benefit to the users because The Fan gets a chance to compete against sports heroes, celebrities, college buddies, friends & family, or die-hard fanatics just like them. FireFan can be played for free, or join one of the leagues. The better the fan calls, the more accurate the predictions, the faster the fan will move up in the standings. The more the fan plays, the more rewards the fan will earn!."
Top Sport Games has been founded in 2016 to bring fans games like FireFan. FireFan is getting every sports fan across America…and far beyond, all fired up! The game was launched with NFL games and will soon release other sport leagues like the NBA, The English Premier League and The Spanish Primera Division for example. Forget about the statistics. Rely on instincts. Anyone, any age, any level can play. The ultimate goal is to create the biggest worldwide interactive sports community!.
Currently, the closest thing to FireFan is Fantasy Sports, but FireFan improved on this by Better Way to Play. This alone is predicted to make the live sports game called FireFan an absolute winner. It's free, it's fun, and it's family friendly!
Once again, FireFan is set to break all download records. To find out more, the place to visit is www.TopSportGames.com/FireFan
Want to play this game with Daniel Denneboom? Grab the app and enter the following user code to connect and get free tokens! Code: topsupporter
Direct links to download the app in the app stores: App Store: https://itunes.apple.com/us/app/firefan/id1135215194
Google Play: https://play.google.com/store/apps/details?id=com.unitedleague.firefan
Release ID: 149690