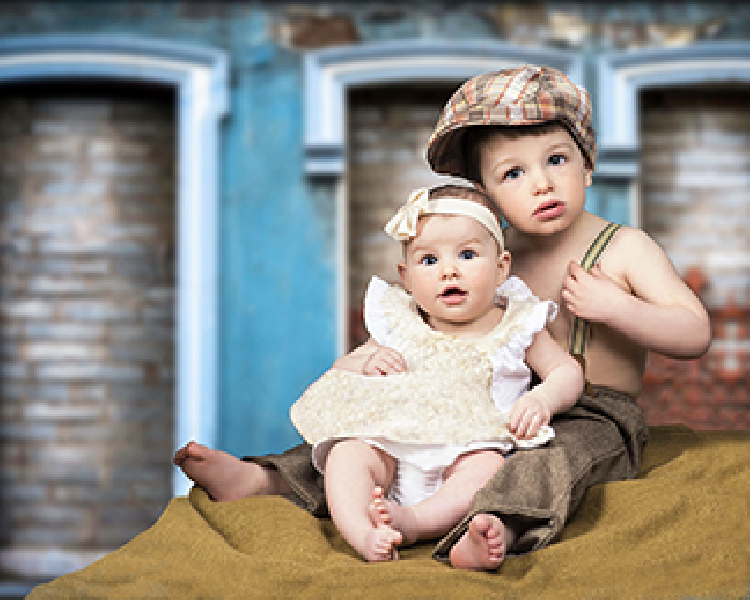 - February 27, 2015 /PressCable/ —
Parents and grandparents who want to capture memories of their little one's childhood in a unique way can now purchase an "urban vintage" photography session with Rebekah McClelland Photography. The sign up page detailing full service availability and pricing can be found here: Rebekah McClelland Photography
The service includes:
A warm atmosphere that is comfortable, and laid back while being highly organized and effective. They are intuitive to what a child needs and are ready to snap the shutter when the magic happens.
The gorgeous portraits taken are unique from any other. They are captured and then digitally painted to end up as an exquisite work of art. The end result is described as a superb, eclectic mix of urban and vintage style with vivid colors and bold textures. Stylized shoots are completely customized for the child with clothing, props, and breathtaking backdrops that are filled with character and are composed of old barns and city buildings, peeling fences, vintage doors and crumbling brick walls, just to name a few.
All shoots take place in the comfort of a studio with the look of a beautiful setting. New parents who have worked with Rebekah before, have been "thrilled" and "ecstatic" to have their little ones enjoying the experience. They are speechless when they see the images.
Rebekah McClelland, owner of Rebekah McClelland Photography, had this to say about what to expect when working with her:
"The experience had while in my studio is of utmost importance to me. It is a comfortable, (sometimes silly), tight ship where happiness is maintained and amazing images are captured."
Those interested in learning more about the company can do so on the company website or call (440) 731-6466. To view sample images of this unique style, go to Rebekah McClelland Photography Facebook page here: https://www.facebook.com/RebekahMcClellandPhotography . Those interested in purchasing can contact Rebekah McClelland on the website or by sending her a message on the company Facebook page.
Release ID: 75700