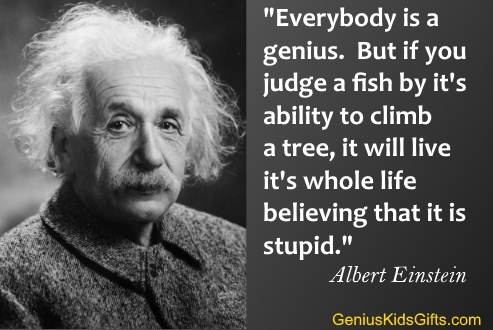 - April 5, 2016 /PressCable/ —
Earlier today, Genius Kids Gifts & Toy Store announced the beginning of its new online gift shop, which has been in development since August 2015. The main aim of the store is to offer unique ideas that can expand kids' horizons enabling them to explore their true interests, passions, creativity and natural genius. This can over time have a profound effect on kids lives and their families.
Bobby Luthra, Owner and Founder at Genius Kids Gifts, says: "With this online store, we wanted to help parents make better gift buying decisions for their kids, and help them focus on what their kids are truly passionate about. All too frequently, parents buy their kids whatever is "hot." But kids usually outgrow these types of gifts or toys very quickly. Our desire is to offer various gifts that can potentially change kids lives!
For example, look at Tiger Woods. Tiger's dad really had the foresight to focus his son on developing his interests and passions for playing golf from a very young age. This obviously had huge impact on Tiger's entire life! While it's true not every kid can become a Tiger Woods, all kids can learn to be passionate about something that can benefit them tremendously throughout their life!"
Genius Kids Gifts wants to be a leading online gifts/toys store for parents who want to stimulate their child's innate curiosity and help them "follow their passion" in developing skills that will serve them for a lifetime.
The company's vision is to:
– Enable kids to explore musical instruments (piano, drums, guitar, etc), develop their skills in areas such as singing, photography, or aerial drone photography and learn about art, electronics, science and robotics, etc.
– Promote the philosophy of helping kids to discover and follow their passions, a philosophy which will ultimately benefit our entire society! The company also offers free seminars and courses about how to do this.
– Assist in bringing greater joy, love, enthusiasm and balance into kids lives! Help them grow up to become happier, healthier human beings.
– Encourage families to make "passion" an important priority that can bring families closer together to share their interests with each other!
– Another vision of Genius Kids Gifts is to use a significant portion of the company's profits to help support needy kids globally!
So as a welcome breath of fresh air, Genius Kids Gifts is opening their gifts & toys store! Bobby Luthra said "We wanted to give people and families an alternative that can potentially bring a lot more joy to their kids! Genius Kids Gifts chose to make this move because for years I have been observing passionate people follow their dreams and wanted to create this idea in the form of an online kids store! Trying something new is always a risk, but it's a risk we believe is worth taking.""
Genius Kids Gifts & Toy Store is set to launch April 6th. To find out more visit http://www.GeniusKidsGifts.com
Release ID: 109499