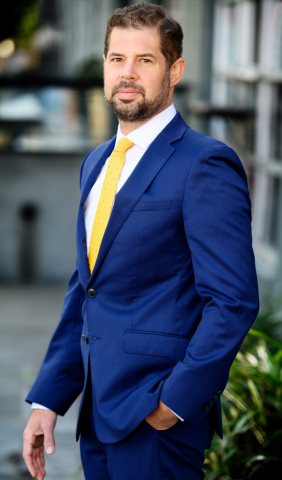 - February 12, 2022 /PressCable/ —
What should you do after a personal accident or injury?
Get medical attention – Go to the emergency room, your general doctor, or a clinic as soon as possible—if needed call an ambulance to the scene of the accident.
Try to avoid talking about your case – The only people that you should discuss your injuries with are your doctor and your attorney. You should not admit to fault or apologize to anyone else that was involved, even if it seems like a polite thing to do. Anything that you say in the aftermath of an accident can be used against you if you pursue a claim or lawsuit later. Do not discuss your case to with an insurance representative or an opposing attorney without your attorney present.
Gather as much evidence and documentation as possible – In personal injury cases you and your lawyer must prove that you were hurt or injured due to someone else's negligence. Keep records and maintain documents of everything pertaining to your accident or injury case; medical records, police reports, witness contact information, and take pictures or videos of your injuries or the accident scene if you are physically able to do so. Keep a journal or diary and record any relevant facts and try to create a timeline of your entire incident form start to present day – write down facts and information as to what happened while it's still fresh in your head. Write details about what happened before, during, and after the incident in your own words to help you recall the events later. Keep all evidence and documentation of your injury until after your case is closed.
How long do I have to file a personal injury claim?
This will depend on the statute of limitations in your state, but the statute of limitations in California for personal injury claims is two years. There are exceptions for some cases. If you're filing a claim against a public entity for example, you must do so within six months from the date of the accident. You should try to pursue a claim as soon as possible – this will help you prove liability and the breadth of your damages.
What should I do if an insurance representative calls me?
You should not speak with an insurance representative regarding your accident or injury case. Your insurance companies objective or goal as a business is to pay out as little as possible. Insurance companies can use whatever you say against you. Tell the insurance representative to contact your lawyer, or to contact your insurance company if you have not yet retained an attorney.
How much does a personal injury attorney cost to represent me in California?
Personal injury lawyers almost always accept cases on a contingency fee basis, meaning you are not required to pay the attorney's fees until you recover against the party you are suing. In California, a common "contingency fee" percentage charged by an attorney would be 33.33% or one-third of the amount of the settlement obtained or a verdict awarded to you by the court. It is important to note that personal injury lawyers make money ONLY by winning personal injury cases in court or by settling personal injury cases out of court through what is commonly called a settlement. If there is no recovery in your case, then you do not have to pay any attorney's fees.
How can a personal injury attorney help me?
Personal injury attorneys are lawyers that help people who have been physically or psychologically injured as the result of someone else's negligence. Injury lawyers are normally retained by people to help them recover compensation for other's negligence. Someone who has suffered a loss caused by another's negligence may be able to sue for damages to compensate for this harm.
How do you know if I have a perosnal injury case that is worth pursuing?
People who have been hurt or injured do to other's negligence have the right to financial compensation. To potentially have a case, you must bring a suit forward before the statute of limitations passes, prove negligence that in fact another party is responsible for your physical injury, and lastly you must prove a financial loss due to the injury – medical and hospital bills, loss of income, property damage, etc.
Our personal injury lawyer in Oakland, CA at Kleczek Law Office can answer all of your questions and help you navigate your injury claim.
Release ID: 89063853