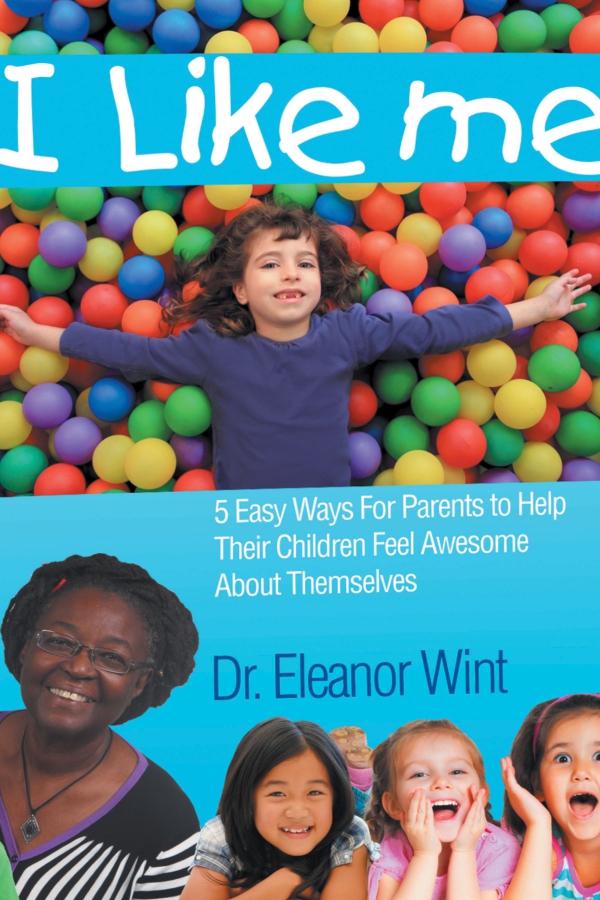 - August 1, 2016 /MarketersMEDIA/ —
A new book has been launched aimed at helping parents who are worried about how to parent 4, 5, 6 year olds. It helps parents to raise preschoolers who feel awesome about themselves. The new book "I Like Me" by Dr Eleanor Wint teaches parents what to do when the 4 or 5 year old needs a boost in his or her self-confidence. "I Like Me" provides parents with five easy steps to follow to help parents succeed in understanding preschooler development. It helps to improve the confidence of the parent, so they can in turn improve the confidence of their child.
Dr. Wint shares "Becoming a grandmother is an awesome experience!", it means she has more knowledge, is acting with authority, blending experience with common sense and real, actual learning. The book was written putting together experience from research and observation along with real life learning. Dr. Wint wrote this book for moms, dad, grandparents, who she feels all need to realize that they are doing the right thing, and that remaining positive and implementing a few simple steps can improve their daily interaction with their preschooler and in the end positively encourage the preschooler self-confidence. Dr. Wint shares some key signs to look out for and writes with the intent to simply teach understanding a 5 year old building self-esteem.
As parents and caregivers there is always uncertainty about what one is doing and this can can strike at any time, therefore the book helps encourage and boost positive thinking as a way to improve self esteem. Dr Eleanor Wint's book is a valuable resource for parents and caregivers aiding in preschooler development in a variety of different ways. It underscores that self esteem is a very important part of development for young children, and it helps parents to avoid making the common mistakes when it comes to their child's development.
The book uses a simple method known as the SHINE technique, which takes parents and caregivers through five stages to understand and grow and succeed in parenting preschoolers. Self-confidence leads to positive self-esteem and the author underscores that early development of positive self esteem is a key deterrent to deviant behavior later in life. Therefore, using this book will aid parents, caregivers and grandparents to build positive self esteem in preschoolers, with the end goal of raising successful and respectful adults.
More information can be found on the "I Like Me" website at: http://kids31.com.
Release ID: 125838