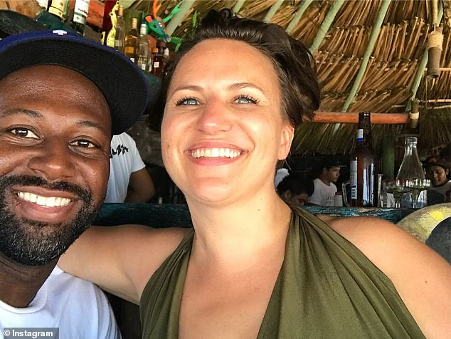 - April 7, 2021 /PressCable/ —
Buki Mosaku, a bias navigation expert and author of the forthcoming book "I Don't Understand? A Practical Guide to Navigating Bias in the Workplace", has released a guide on promoting diversity in the workplace grounded on a novel concept of addressing unconscious bias.
More information can be found at https://navigatingbias.com
According to Buki Mosaku, many well meaning woke individuals and corporates resort to the "Guilty Perpetrator vs. Hapless Victim" model in their attempt to remove bias and racial inequity.
Mosaku says this model "keeps the majority feeling guilty and the minority feeling like victims, which ultimately stifles minorities' careers and lives. Sensationalising the plight of minorities in this cavalier manner risks setting back much of the progress that has been made already."
In his upcoming book, "I Don't Understand? A Practical Guide to Navigating Bias in the Workplace", Mosaku introduces the IDU? Methodology, which encourages victims of unconscious bias to call out such behaviour with a positive approach.
Unlike most unconscious bias training programs that are geared toward the perpetrator, Mosaku's IDU? Methodology is designed for the subjects of unconscious bias. It aims to equip the group with interpersonal skills that will allow them to navigate the bias they experience in the moment through clarifying, redirecting, and negating negativity.
Mosaku cites statements made by Archewell strategist Margaret Roth as reported at these sites, https://www.independent.co.uk/life-style/royal-family/harry-meghan-genevieve-roth-b1821582.html#comments-area and https://www.dailymail.co.uk/news/article-9395755/Marrying-husband-realise-racist-Harry-Meghans-new-strategist-says.html to be unproductive because they are unaccompanied by practical solutions. Ms. Roth has said that she and "all white people are rife with internalised racism and unconscious bias."
Mosaku believes macro statements void of any practical day to day solutions for the minority on the ground cause resentment in many sections of the white majority, which black ethnic minorities end up having to navigate on a day to day basis.
Buki Mosaku is a top international business consultant who founded DiverseCity Think Tank, a diversity and inclusion consultancy group. DiverseCity Think Tank specialises in providing practical solutions to removing all forms of bias in the workplace and promoting a culture of high performance and diversity.
Interested parties can learn more about him and his forthcoming book at https://navigatingbias.com
Release ID: 89004035