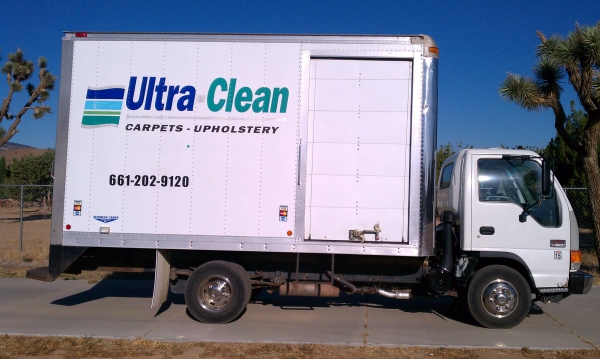 - June 9, 2016 /PressCable/ —
Ultra-Clean is celebrating its 5th Anniversary, which commemorates five challenging, satisfying and interesting, years in business. This is a huge milestone for Antelope Valley based carpet cleaning business, which has provided carpet cleaning to homeowners and business owners since 2011. (Ultra-Clean services both Palmdale and Lancaster, California as well as many surrounding areas).
Ultra-Clean got its start in 2011. Its founder, Larry Ochsner, was working as a contractor restoring abandoned houses during the housing crisis. There was a constant need for carpet cleaners but it was difficult to strike up a relationship with a carpet care company. Larry decided to solve the problem by taking on the challenge himself and Ultra-Clean Carpet Cleaning was born! He has also successfully branched out into upholstery and tile cleaning.
While every business faces challenges, some, like Ultra-Clean have been fortunate enough to enjoy early successes and acquisitions. Once such acquisition came when Ultra-Clean purchased what Larry considers to be, the most powerful Carpet Cleaning truck in the Antelope Valley. Ultra-Clean's rig is truly a monster cleaner with powerful vacuum and heat to clean deeper and leave the carpet dryer than any of the competition. His motto his "Ultra Fast, Ultra Clean, Ultra Dry".
Larry Ochsner, owner at Ultra-Clean was also quoted when discussing another big win. "One of the high points of Ultra-Clean's history so far is having many repeat customers that constantly refer Ultra-Clean to their friends, associates, and families."
Ultra-Clean's Founder, Larry Ochsner is delighted to be celebrating five years in business. He believes the secret to getting this far in business today is cleaning every carpet with professionalism and integrity. A core objective of the company is to make the customer Ultra happy with their Ultra clean carpet, upholstery, and tile.
Ultra-Clean would like to thank friends, customers and all its partners for their well wishes on this happy occasion.
More information on the business can be found at http://www.mrultraclean.com/
Release ID: 117826