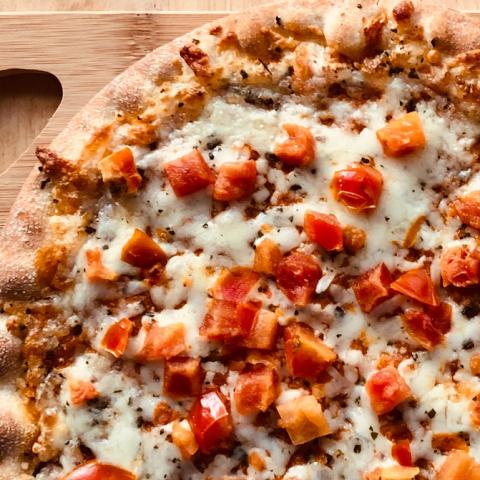 - April 15, 2021 /PressCable/ —
MAHI, a specialist hot sauce and marinade manufacturer based in London, have launched a new product range of vegan hot sauces and a complementary range of vegan recipes that utilise these sauces.
More details can be found at https://www.saucymahi.co/blogs/news/vegan-recipes-with-a-kick
The launch of their new vegan range coincides with the latest research from The Vegan Society, which found that the number of vegans in Great Britain quadrupled between 2014 and 2019, making it the fastest growing food trend.
As such, MAHI want to further cater towards the vegan demographic with their flavourful and exciting new range.
In particular, MAHI have published a range of vegan recipes for all key meals of the day. For instance, their vegan Peri Peri Lemon & Herb sauce captures the spices and flavours of South Africa and can be utilised as an addition to a vegan tofu breakfast scramble with mushrooms, spinach and tomato.
For lunch, MAHI has suggested vegan tacos with black beans, peppers, avocado and their new vegan chipotle sauce. Their Chipotle Smoked Jalapeño Ketchup balances the distinct flavour of smoked jalapeños with rich vine-ripened tomatoes and spiced vinegar to give the tacos the authentic taste of Southern Mexican cuisine.
Come dinnertime, MAHI has options like a Jalfrezi inspired vegetable curry with poppadoms and their popular sweet and sour vegan Tamarind & Mango Sweet Heat sauce as a side dip.
MAHI's new range of sauces and marinades are all made in England and are suitable for both vegans and vegetarians as they are completely free from any ingredients or derivatives of animal origin. They are also gluten free and free from the UK's top 14 food allergens, including food colourings and additives.
MAHI was founded over a decade ago from a diverse group of passionate chefs from rich and varied cultural backgrounds. Today they have grown their passion for easy, healthy and spicy cooking into a household name.
A spokesperson for the company said they are dedicated to providing "A simple, all-natural alternative for vegans seeking a sauce that is as tasty as it is healthy."
More information about their full range of sauces and recipe suggestions is available at https://www.saucymahi.co
Release ID: 89005126