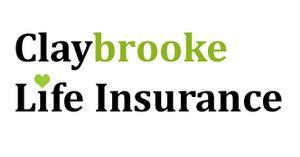 - August 16, 2021 /PressCable/ —
The broker's insurance policies ensure that people will have the money to get proper medical care even if they are out of a job. These latest plans are specially tailored for contractors, pregnant women, and those with pre-existing health conditions such as epilepsy.
More information about Claybrooke Life Insurance is available via https://www.claybrooke.org.uk/income-protection-insurance/contractors
With the addition of income protection to its offerings, the insurance expert provides a broader safety net for its clients. It also offers a no-cost quotation service so that prospective customers can get an idea of premium costs before signing up.
Most traditionally employed professionals will get three months' worth of pay if they cannot report to work due to serious illness or injuries. However, contractors and pregnant women often do not receive any compensation if they are out of commission.
To bridge this gap in coverage, Claybrooke Life Insurance offers supplemental policies such as income protection plans. All its offerings are reasonably priced and will pay up to 70% of the income an individual would have earned.
Further details are available at https://www.claybrooke.org.uk/income-protection-insurance/pregnancy
Payouts can be benchmarked against the worker's contract rate or they can choose to pay a bigger premium to receive more generous benefits. This flexibility allows clients to select the level of income protection that best fits their needs.
They may also choose the length of the required deferred period, which refers to the stretch of time between a person's illness and when the income protection benefits are released. Specifically, those who have little personal savings to lean on can shorten the deferred period so they can access the payouts sooner after being out of work.
Should a person be rendered unable to work anymore because of critical illnesses or injuries, they can also arrange for income protection until their pension plan is activated. As such, they can focus more on recuperating or managing their condition instead of worrying about medical bills.
About Claybrooke Life Insurance
Claybrooke Life Insurance helps people face the world with confidence through its affordable and reliable policies. It works with trusted insurers in the UK that have an excellent track record of dispensing payouts.
A spokesperson says: "We work to provide you with a concise explanation of coverage while eliminating some of the jargon and making income protection policies easier to understand."
Interested parties may visit https://www.claybrooke.org.uk/epilepsy-life-insurance if they wish to learn more about the insurance broker and its services.
Release ID: 89041813