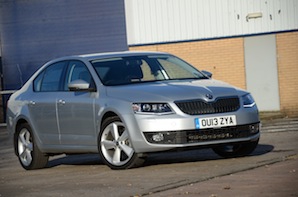 - October 13, 2017 /PressCable/ —
Green Car Guide, a UK-based website specializing in the latest energy-efficient automotive innovations, launched a series of reports on the best hybrid, diesel and petrol cars in various classes. Readers can find out which are the most successful executive vehicles, family cars and electrics, compare their prices, and make an informed decision based on a variety of relevant factors.
More information can be found at https://greencarguide.co.uk.
With air pollution being a serious issue throughout the world, the trend towards energy-efficient, low-emission vehicles has been growing at a significant pace. The modern vehicle owner is increasingly aware of the impact their automobile makes on the environment, with hybrids and electrics seeing a steady growth in popularity.
Green Car Guide launched a series of informative articles on the most ecologically-friendly, energy-efficient cars.
Those interested in green family cars can find an extensive review of the best current models at https://greencarguide.co.uk/green-car-guide-category/family-cars. Green Car Guide examined a variety of models from popular brands such as BMW, Skoda and Jaguar, analyzing fuel consumption, emissions and overall power to come up with an easy-to-read comparison.
For improved practicality, the report sub-categorizes the vehicles based on fuel type. According to Green Car Guide, the best hybrid and diesel model is the Skoda Octavia 1.6 TDI CR, with a combined economy figure of 88.3 mpg and emissions of just 85g/km, the greenest petrol and hybrid car is the Toyota Prius, the best plug-in hybrid being the Toyota Prius Plugin.
Green Car Guide also provides a guide on the best hybrid executives, as well as an extensive report on the best electric vehicles in the UK. More details can be found at https://greencarguide.co.uk/features/electric-cars-uk-reviews.
The new launches are part of Green Car Guide's constant efforts to provide UK automotive enthusiasts, car owners and prospective buyers with up-to-date information on the latest industry developments.
Interested parties can find more information by visiting the above-mentioned websites.
Release ID: 250044