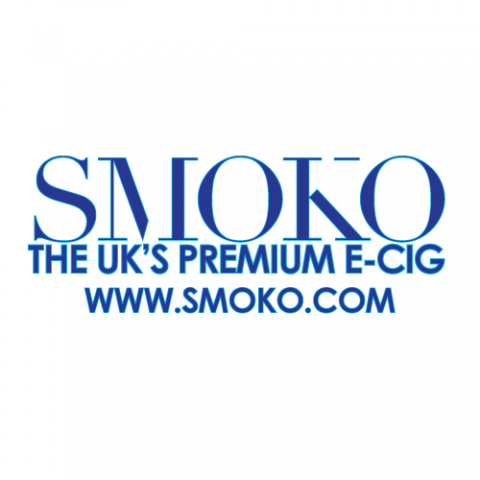 - November 3, 2020 /PressCable/ —
SMOKO E-Cigarettes, a British vape manufacturer, announced the launch of an updated range of vapes, e-cigarettes and e-liquids. The company makes stylish and easy-to-use electronic cigarettes that can help customers become smoke-free.
More information can be found at https://smoko.com
The newly launched range of vapes, e-cigarettes and e-liquids at SMOKO E-Cigarettes aims to help customers improve their health and quit smoking this Stoptober.
According to recent studies, using e-cigarettes is a preferable alternative to smoking traditional cigarettes. In fact, the NHS notes that vaping is 95% less harmful than tobacco cigarettes.
In addition, Government advice explains that people who smoke tobacco cigarettes have an increased chance of contracting severe virus symptoms amid the global health crisis.
SMOKO E-Cigarettes highlights the benefits of vaping over smoking and believes that Stoptober can be an excellent opportunity to stop smoking.
The company offers e-cigarettes that contain only four ingredients, namely propylene glycol, vegetable glycerine, food flavouring, and nicotine. Unlike traditional cigarettes, they do not contain any toxins, harmful chemicals or carcinogens.
As traditional cigarettes contain over 4,000 different chemicals, smoking can lead to a multitude of health conditions such as chronic breathing disorders, heart attacks, cancers and strokes. They also affect anyone around the smoker through breathing in second-hand smoke.
The SMOKO's e-cigarettes deliver a realistic smoking sensation, consistent vapour and taste, making it easier for smokers to make the switch to safety.
SMOKO E-Cigarettes also notes that the cost of cigarettes is continuously rising and someone who smokes a pack a day could be spending as much as £3,400 every year. With a SMOKO e-cigarette, one will only be spending £1.50-£2 per day on average.
Mike Cameron, the company spokesperson for SMOKO E-Cigarettes, said: "2020 has been a tough year for everyone, especially those who have been financially impacted by the pandemic. People can save £3000 per year by using a vape, rather than smoking tobacco."
Interested parties can find more by visiting the above-mentioned website or accessing https://smoko.com/blogs/why-use-an-e-cigarette/e-cigarette-are-95-less-harmful-than-cigarettes
Release ID: 88983930