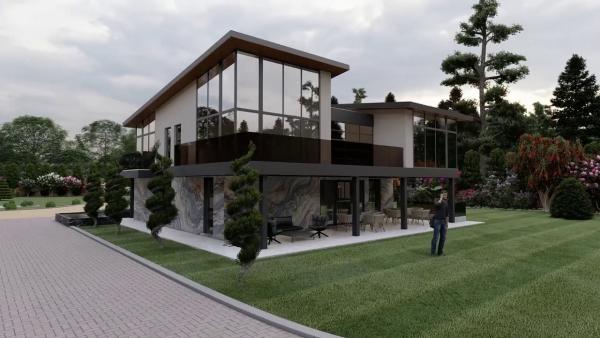 - July 22, 2020 /PressCable/ —
A Hatfield, UK marketing firm specialising in 3D architectural visualisation and CGI rendering has launched its services for property developers in the UK, Dubai, and New York who are unable to market their projects because of pandemic lockdowns.
More information is available at https://itoma.co.uk
Itoma Lux combines technology solutions with targeted PR, advertising, and marketing to help developers with their off- or on-plan sales. It specialises in producing visualisation for the real estate industry, which allows potential buyers to view a 3D rendering of the property without leaving their homes.
According to the firm, this combination can help pre-sell luxury off-plan real estate faster by up to 300%, which can help address cash flow issues in construction.
These renderings are invaluable to realty businesses today as many countries are putting in place lockdowns, which prevent customers from travelling and viewing the property in person.
In addition, the company is capable of offering a fully customised off- or on-plan campaign, which can be adjusted to one's business goals, such as brand awareness, sales increase, or margin improvement.
Itoma Lux's capabilities include interactive animated tours equipped with a selector tool that the viewer can control. These drone-style virtual tours enable potential buyers to view the site from all angles without the need to visit the location.
The company also produces photo-realistic CGI images for concept design that can be shown to prospective investors. In addition, it can create animated marketing videos for real estate companies in need of a professionally made corporate or promotional presentations.
Setting Itoma Lux apart is its use of cost-effective digital marketing tactics that complement their visual expertise. To assist customers in pre-selling their off-plan properties, it can launch an online PR campaign to position them as an authority in a target territory.
This PR campaign is further enhanced by an automated inbound and outbound lead generation and nurturing strategy that can target specific personas to attract the right customers.
"Apart from specialising in 3D architectural rendering services, Itoma Lux offers a comprehensive approach to helping real estate agents and property developers sell off-plan properties quickly," a company spokesperson said. "Think of it as a property marketing department that brings all the expertise needed to pre-sell luxury real estate under one roof."
More information about the firm's services can be found at https://www.youtube.com/watch?v=t_fhYHbIkPk&feature=youtu.be or at the URL above.
Release ID: 88969612