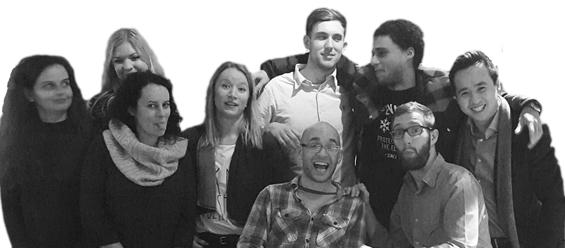 - October 10, 2019 /PressCable/ —
Geeky Tech has been one of the front-runners in the up and company IT and Tech companies that will eventually change the world. They have been reviewing their strategies on a constant basis ever since launching their technology marketing service.
Previously, with even a passing glance, a person would notice that most other firms available on the web today offering similar services just have no real value in the work they do, usually using cheap outsourcing to rush out the work. At Geeky Tech, they take their time. After all, what's the age old saying? "Slow and steady wins the race" and that is entirely so with business marketing, lead generation and SEO as an entirety.
The CEO at Geeky Tech, Ben Hawkshaw-Burn, makes a point of saying: "Things were always going to change, rapid expansion in the business world means we have to stay on top of our game and in turn, we will bring our clients onto the same level as we are, we will never leave you behind."
Ben Hawkshaw-Burn continues… "The competition isn't a worrying factor, there's complete and utter faith in the service provided and how Geeky Tech will make you part of the family. After all, Geeky Tech is nothing without its devout and loyal clients, your success is our success. Ultimately, we knew this was going to be a huge benefit to all of our customers, once we've started; your leads just won't stop!"
Geeky Tech was established a number of years ago, starting as a one-man band they have grown our family, all of which live in different parts of the globe. It has repeatedly striven for improvement and has always aimed to innovate in any large or small way it can, due to the firm belief that innovation drives progress and greater happiness.
You can review the Technology Marketing service, which is now available at https://www.geekytech.co.uk/technology-marketing-agency/.
For further information about Geeky Tech as a company and what they can do for you, this can be discovered at https://www.geekytech.co.uk
Release ID: 88926813