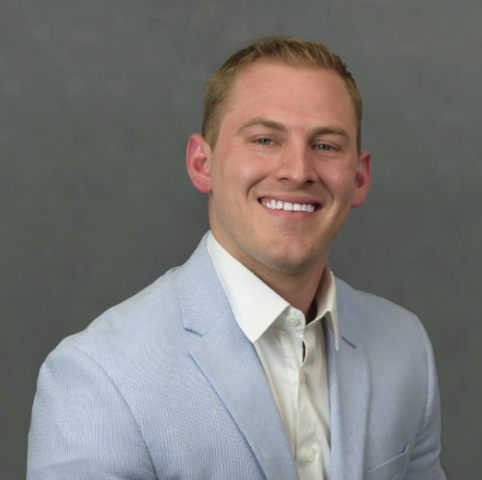 - June 11, 2021 /PressCable/ —
Tyler Winder is being recognized by his colleagues in the financial sector for his remarkable leadership as CEO and Principal of Winder Capital. As the captain at the helm of Winder Capital Tyler the company has benefitted from his leadership. Prior to leading Winder Capital, Tyler helped build the previous company he was with, from a $0 to a $30,000,000+ portfolio of real estate, which was built within his first 14 months with the firm. He continues his trailblazing track record at his own firm in working with accredited investors and beyond.
Winder Capital specializes in identifying, acquiring, and financing real estate value-add and development deals in the Greater Boston Area. Tyler's career started after having two years of acting as the only real estate agent for the company, underwriting deals, and financing deals through conventional banks, hard money lenders, and private institutions. Winder brings a different mindset to not only real estate sales, but real estate investing. This is, in part, a result of Winder's work within the Winder Capital's diverse partners ranging from accredited custom renovators, builders, and developers in and around Boston. His firm provides a constantly growing portfolio of real estate investments that offer the everyday investor the ability to touch and monitor their real estate investments, without the everyday hassle of actively investing into these deals.
For Tyler, it is necessary to align with partners that all have the same end goal and long-term vision for strategic growth despite market dynamics. It is no wonder when asked what his core values are he responded with, "I am a huge believer in investing into three things: 1. Good Businesses 2. Influential People 3. Excellent Visionaries. Not all businesses are based on sound principles, so we ensure we have a criterion to measure good versus poor businesses. Businesses do not run themselves; they comprise people. The caliber of any business rises and falls on the caliber of its employees. It's invaluable to not only work with great clients, but to be associated with outstanding human beings that seek to learn, earn and express their generosity. Last, our reality is a direct reflection of our ability to imagine what we want out of life, but also what we desire to contribute to our world."
Winder, is now a native of Wellesley, Mass, and has been involved with the Winder Capital partners for 18 months. He shares much in common with many accredited fix-and-flippers, builders, and developers that call Boston home. After spending the previous 2 years with a start-up Real Estate development company, in May 2020, Winder resigned from the company to pursue the creation of his own company and a new business model within the world of Real Estate Development. Winder spent the next 6 months learning everything about private equity, SEC guidelines, and the investment financing world. In November 2020, Winder founded Winder Capital and began raising capital from accredited investors on January 1st, 2021. In response to a question on the driving force behind his success, Winder has explained how it really boils down to seeing a fundamental flaw in investing into real estate development as solely a limited partner.
"As a limited partner in a development deal, 100% of your risk lies with one sponsor, one project, one market: there is no diversification or stop gaps in place to protect the everyday investor." For this reason, Winder Capital was founded on principles that significantly mitigates the risk involved in investing, while maintaining high potential return on investment that comes with investing in real estate development and redevelopment deals.
In our one-to-one interview, Winder reminisced on other past achievements, which helped build momentum towards the present day. Notably, one of the proudest was on Tyler's proudest achievement is to consistently provide positive ROI's that exceed the expectations of his clients.There was a project that was gained with his previous firm, and over time issues arose that halted the success of the project. Winder then restructured the partnership, the equity, the sponsorship, and the debt for the specific project and could return 100% of investor's investments prior to the project being foreclosed and losing all invested funds.
Winder boldly stated his intentions for the future. The primary goal for the next 12 months, Winder states, will be the primary goal of raising no less than $30 Million in capital. Tyler has taken on this initiative to capitalize the need for working capital during the near end of a long bull market. While there are still opportunities to capture now, there will always be more opportunities to capture in such a strong and consistent market like Boston. Looking farther ahead, the aim is By 2025, Winder Capital seeks to have $100,000,000 of assets under management, resulting in $1,000,000,000 in sales through its affiliate real estate brokerage, Winder Realty, and operating above a 25% annual rate of return to Winder Capital investors. He is proud to differentiate himself from his competition knowing that not all real estate developers or private equity founders were given the opportunity to learn the ins-and-outs about the wrong side of a business. "I spent 24 months learning: what not to do, what could go wrong-can go wrong, worst-case scenarios coming to fruition, and what could have been executed along the way to prevent a failing project. This experience gave me a sped up learning curve and provided me with the strongest tools that will ultimately lead to long-term investment success." He humbly stated his genuine desire to share his success with accredited investors seeking a reliable return in times of uncertainty and major social upheaval and market instability. According to Tyler, despite tough circumstances, a key to success is having clear principles to live by, increasing perseverance threshold over time and being resiliently persistent when others want to give up.
Tyler's risked adverse optimism coupled with his vast vision for investments is sure to position him as an emerging leader in real estate investing.
For more information about Tyler Winder search https://windercapital.com/
Release ID: 89026864