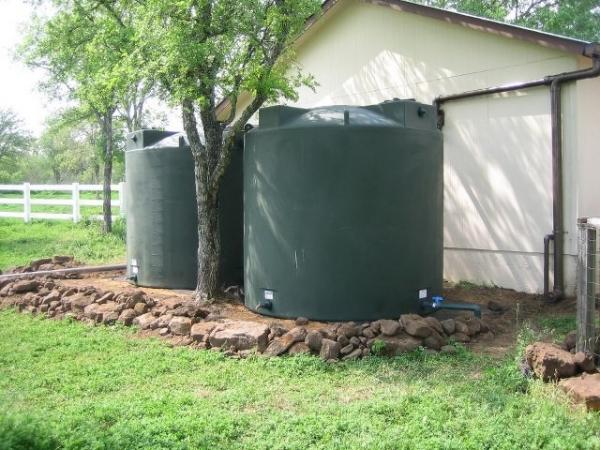 - March 22, 2018 /PressCable/ —
Tye, TX residential and commercial rain harvesting tank products supplier Sievers Poly Tanks announced the expansion of its product line. The Abilene storage and multipurpose tank company's product line includes a wide range of rain barrels and rainwater storage tanks.
More information about Sievers Poly Tanks is available at http://polytanksales.com
The Texas Water Development Board (TWDB) has released The Texas Manual on Rainwater Harvesting as a guiding document to aid homeowners and businesses in the effective conservation of water resources and to establish scalable and replicable best practices. The TWDB has also instituted incentives in the form of tax exemptions, rebates, and performance contracting.
Sievers Poly Tanks supports the conservation of the state's water resources by introducing high-quality BPA-free water storage tanks that feature UV inhibitors to prevent solar degradation. These tanks double as emergency water storage tanks and are available in volumes ranging from 100 gallons to 12,500 gallons. Larger tanks feature a screen lid and larger overflows as well as an optional brass spigot.
All Sievers Poly Tanks rainwater storage products are sold with a protective cover, durable inlet and outlet fittings, and the manufacturer's warranty. The company also manufactures domestic and industrial tanks for water, oil, and other chemicals.
Sievers Poly Tanks has extensive experience in the manufacture of EPA-compliant tanks and stocks high-quality rainwater harvesting accessories including gauges, filters, UV sterilizers, overflow kits, rain heads, and diverter kits.
According to a spokesperson for the Abilene Metro Area rain harvesting tank supplier, "Our inventory now includes large capacity environmentally friendly, high-quality water storage products designed to store rainwater. We are committed to helping individuals and companies in and around Abilene save one of our state's most precious natural resources – water – by responsible recycling."
Established by Leroy Sievers in 1979 as a producer of pressure washing systems and storage tanks, Sievers Poly Tanks is a multi-purpose storage tank company. Established as Sievers Enterprises in 1999, the company has enjoyed considerable success in the supply of standard and custom tanks to the oil industry as well as water and chemical storage tanks for domestic, commercial, and industrial use. More information is available at the URL above.
Release ID: 318004