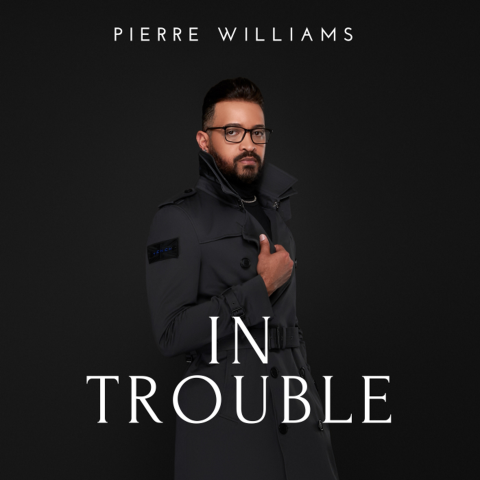 - April 13, 2021 /PressCable/ —
Pierre Williams, a singer also known as Saint Pierre, has recently released a new single "In Trouble." The song was created to give encouragement and is targeted at all ages and for every season of life. Pierre's music, including his latest single, is available on Spotify, Apple Music, Amazon Music, and all streaming formats. In addition, his music video of the newly released song "Live On" can be found on YouTube.
More information is available at https://pierrewilliams.hearnow.com/in-trouble
The new single was written and launched in response to the difficulties of 2020 – the global pandemic, lockdowns, and resulting economic uncertainty, among others. The singer aims to use the song to create a message of hope and encouragement.
Pierre is described as a "singer, songwriter, and psalmist with a heart for making music that heals." He is currently working on the music video for the new single and recording his next album.
He is also working on his podcast "Points to Ponder with Saint Pierre" and a new series offering further encouragement and ways for individuals to discover and develop their purpose during challenging times.
Pierre has also authored his first book "When God Broke My Heart." He is currently working on several others.
As the creation of his album is underway, he is working on his "Live On Campaign" which aims to provide help and resources for teenagers and adults who are struggling with thoughts of suicide or self harm.
A spokesperson for the singer stated, "The song "In Trouble" was written in response to the tumultuous year 2020 was for the entire world. It reminds you that trouble may surround you, but you are not alone. There is an anchor to hold onto in the middle of uncertainty and that anchor will help you weather any storm. Pierre feels it is vitally important to keep pouring out what God has given him so younger generations are equipped to keep loving, keep living, and keep fighting for social justice long after he's gone."
Interested parties can listen to a complimentary short demo of the newly released single or purchase songs from the artist at https://pierrewilliams.hearnow.com/in-trouble
Release ID: 89005022