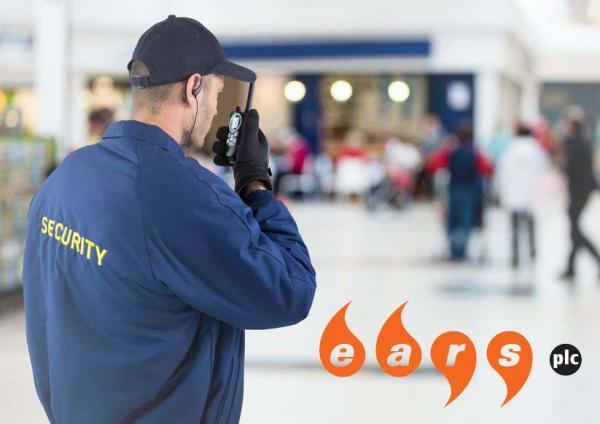 - April 23, 2020 /PressCable/ —
Two-way radio specialists Ears Plc is celebrating its 20 years of radio communications expertise.
The West London-based company is one of the largest and most experienced supplier and maintainer of radio systems in the UK.
It provides two-way radio hire to sport events, music festivals, retail stores, corporate offices, film studios, business conferences, transport, construction and schools. It also rents walkie-talkies to film studio crews, corporate security staff, catering companies and nightclub doormen.
Ears has built its reputation on providing a personalised service for its clients. Since 2000 it has commissioned, designed and installed communication systems throughout the UK and Europe. During this time, it has built critical strategic relationships with the leading manufacturers, thus enabling us to offer complete turnkey solutions.
Amongst its customers, Ears includes the BBC, Universal Pictures, Westfield, Walmart, River Island, Wembley, Twickenham, Renault, Arsenal Football Club, Addison Lee, Liberty and Harvey Nichols.
Dee Barrett-Davies, Managing Director of Ears Plc, said: "We have worked tirelessly to become a trusted company in the two-way radio space. We have been fortunate enough to work with some of the UK's leading brands and our business has grown primarily through recommendations. I am very proud our team and what we have achieved."
"Our goal now is to continue to deliver the highest level of service and to grow our reach further in the Healthcare, IT and Construction. We already have a strong footing here but we have identified many opportunities to improve the efficiency of businesses in those areas."
For more about Ears Plc, visit https://earsplc.com
-ENDS-
About Ears
Ears Plc's clients include the BBC, Wembley, Twickenham Rugby Stadium, Westfield, Universal and Renault. Its clients benefit from hiring the latest radio communications equipment from brands such as Motorola, Hytera, Tait & Icom.
The team at Ears offers its clients the option of buying or hiring two-way radios. It also advises on radio licensing, signal optimisation and set-up.
Release ID: 88954712