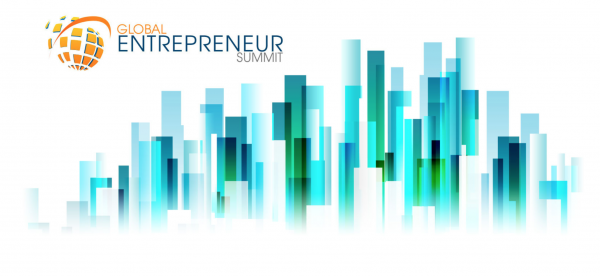 - October 27, 2017 /PressCable/ —
Entrepreneur Empowerment Institute's Mission To Stop Small Businesses Failing
The US Small Business Administration says 62.8% of small businesses fail in the first 6 years, but the Entrepreneur Empowerment Institute's three Co-Founders are combining their 95 years of business experience to reverse that rate, starting with the Global Entrepreneur Summit.
The main reasons small businesses fail are: not enough time, money, and influence in their market.
"Every entrepreneur needs help," says Tom Matzen, Co-Founder of the Entrepreneur Empowerment Institute. "We need training and guidance. We need motivation and accountability."
"What we don't need is another 'rags to riches' story dressed up like business education."
The Entrepreneur Empowerment Institute says really good business principles cannot be taught in one hour. Especially not when most teachers fill the first 15 minutes talking about themselves, their favorite book or how they killed it with their lemonade stand as a kid.
"Entrepreneurs just want the core business information," says Martin Barnes, Entrepreneur Empowerment Institute Co-Founder.
Core subjects include:
– What should a cash flow plan look like to start and grow an information business?
– How to grow a consulting business when you've run out of time?
– How to make the transition from work to entrepreneur – and not go broke in the process or quit too early?
– When to write a book and what should its real purpose be?
– How to build an email list for little or no money
– How to sell to corporates?
– How to build a really good retail e-commerce website?
– How to run a live event without coming across as salesy and creepy?
None of these things can be learned in one-hour interviews.
"In my experience, you need a good 3-hour training program for each one of these bullet points," says Frank Bria, author of the business growth book, "Scale."
The Entrepreneur Empowerment Institute takes the existing broken summit model – where a lot of great ideas are put in one place – and gets rid of all the fluff! They throw out the "feel good" interviews and tease lectures where participants have to pay or download a lead magnet to actually learn anything.
Removing all the fluff leaves thirty-two three-hour Master Classes, each dedicated to a different skill needed to be a successful entrepreneur.
Each Master Class is a completely self-contained, full course, complete with everything needed to launch, grow, and scale a business.
The classes span eight different pillars of entrepreneurial life from lead generation, to systems, to over-delivering value, to creating a better life for the principal.
Instead of pulling together the "big names" and interviewing them, The Entrepreneur Empowerment Institute assembled 32 topics every entrepreneur should know, and recruited the best trainers in the subject to create a stand-alone 3-hour Master Class.
The Global Entrepreneur Summit runs over eight days, during Global Entrepreneurship Week, November 13 – 20, and is free to attend. There is a lot of content to absorb, and there is an opportunity to purchase lifetime access to the content. This is where entrepreneurs and small businesses can support others affected by the hurricanes.
100% of the net proceeds from this Summit go to help entrepreneurs hurt by the recent hurricanes: Harvey, Irma, and Maria. The non profit organization, the Entrepreneur Empowerment Institute, is running the Summit, so those funds will be put to good use.
Registrations for the Global Entrepreneur Summit are open now at: http://bit.ly/2zEzYZh
Notes to Editors:
Interview opportunity: Tom Matzen, Entrepreneur Empowerment Institute Co-Founder, Author of "Earn Twice As Much With Half The Stress"
Interview opportunity: Frank Bria, Entrepreneur Empowerment Institute Co-Founder, Author of "Scale"
Issue: Entrepreneur Empowerment Institute's Mission To Stop Small Businesses Failing
Issue: Supporting Entrepreneurs hurt by hurricanes, with 100% of net proceeds
Event: Global Entrepreneur Summit, November 13-20
Note: Additional exclusive information is available for each interviewer.
Website: http://entrepreneurempowerment.org/
Release ID: 256337