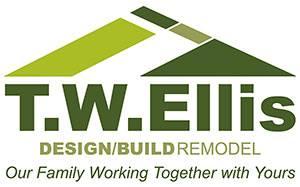 - May 5, 2021 /PressCable/ —
General contractor and home remodeling company, T.W. Ellis, has published an article entitled "Go Green With These 7 Practical Changes." The article is aimed at homeowners in the Forest Hill and Bel Air, MD areas who want a budget-friendly way to make their homes more eco-friendly.
The entire article with all seven ideas can be read at: https://www.twellis.com/blog/go-green-with-these-7-practical-changes
It is probably no surprise that the HVAC system is the biggest user of energy in a home, so upgrading the furnace and air conditioner can make a significant impact on utility bills. If the system is more than a decade old, a new high-efficiency unit can cut heating and cooling costs by 20 percent.
Adjusting the thermostat can offer significant savings as well. The Department of Energy recommends settings of 68 degrees in the winter and 78 degrees in the summer, but any reduction will save energy.
One of the most important things to change is outdated appliances. Replacing appliances that are over 10 years old will help lower energy bills. Kitchen appliances alone can be responsible for more than 30 percent of home energy consumption.
As a matter of fact, refrigerators and freezers are the biggest users of electricity in the kitchen. Energy Star estimates that U.S. consumers are collectively paying an extra $5.5 billion in energy costs because of old, inefficient units. Upgrade to energy-efficient appliances that have the Energy Star certification.
For example, an Energy Star-certified dishwasher will save, on average, 3,870 gallons of water over its lifetime. Choosing a model that has multiple wash cycle options can also help save energy by using a lighter wash when dishes are lightly soiled.
A simple yet often overlooked way to save energy is replacing traditional bulbs with LED lighting. An LED bulb produces light 90 percent more efficiently than an incandescent. LED lighting offers several advantages, including flexibility, energy savings and a longer life than traditional lighting options. And unlike CFLs or other fluorescent bulbs, LEDs have the familiar shape of incandescents.
To find out more on how T.W. Ellis can help, call 410-420-0740 or visit the website at the link above.
Release ID: 89010539