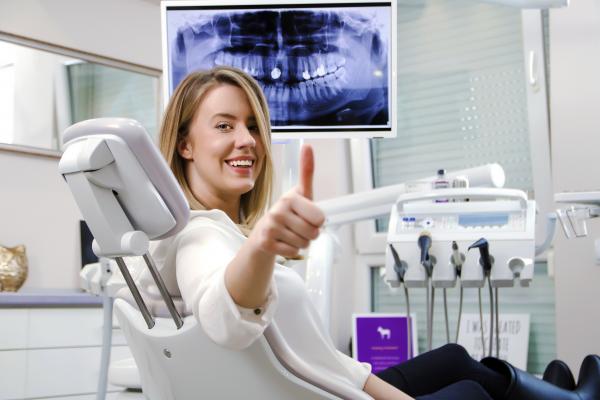 - February 20, 2019 /PressCable/ —
Blankenship Dental is celebrating its 20th Anniversary, which commemorates 20 great years in business. This is a huge milestone for the Tuscaloosa and Northport Alabama-based business which has provided dentistry to the families in our area since 1999.
Dentist Rain H. Blankenship started out as a Tuscaloosa Dentist which also served Northport and surrounding areas. "West Alabama has a lot to offer the people who live here. Having the University of Alabama, Mercedes, Lake Tuscaloosa, and many other things to be thankful for makes us a proud member of the community and we set out to provide the best dental support available."
One of the earliest challenges Blankenship Dental faced was that Tuscaloosa dentists have a lot of competition and, as any new business, they had to learn to survive and prosper in such an environment. But, It just made them better. They lived and learned, and found a great location for their office which is very convenient for those who live in both Tuscaloosa and Northport Alabama.
While every business faces challenges, some, like Blankenship Dental are fortunate enough to enjoy real success. Blankenship Dental has really done a great job of keeping up with modern technology, regular staff training, and focusing on current developments in dentistry. They do everything they can to ensure that they remain one of the best Tuscaloosa Dentists in the area. Dr. Blankenship has served as the President of the Sixth District Dental Society and serves as board member for the UAB Dental School Alumni Association.
One of the great things about Blankenship Dental is that they have a great staff! They also have a new hire, Shelby Wade, who just finished dental assisting training and is beginning her first job in the dental field. They just said farewell to Gail Couture who retired after 20 years with Blankenship Dental. She started out as an assistant and ended up as their appointment coordinator. The whole staff is well trained and pleasant to interact with, and that includes Dr. Blankenship.
Blankenship Dental's Founder, Rain H. Blankenship says "We're delighted to be celebrating our 20th Year Anniversary. I believe the secret to getting this far in business today is staying one step ahead with great technology and up-to-date training. We put our customers first and do everything we can to keep our patients pain-free and healthy."
Blankenship Dental offers a complete range of modern dentistry to keep your teeth healthy and beautiful for your entire life. They want the best for your teeth. Dr. Blankenship is a Tuscaloosa Dentist but also serves Northport and the whole West Alabama area, including Cottondale AL, Fayette AL, Moundville AL, Centerville AL, and more. Services they offer include: Bonding, Crowns & Bridgework, Dental Implants, Filling, Oral Cancer Screenings to detect disease at a curable stage, Orthodontic Treatment, to move teeth into the right position, Periodontal (Gum) Disease Therapy, to prevent tooth loss, Porcelain Veneers, Professional Teeth Cleanings, Removable Dentures, Root Canal Treatment, Sealants, Teeth Whitening, TMJ/TMD, and Tooth Extractions.
Blankenship Dental currently consists of 6 employees and has big plans for the upcoming year. One of their core objectives is to remain one of the top Tuscaloosa dentist offices in the area.
Blankenship Dental would also like to thank friends, customers and all its partners for their well wishes on this happy occasion.
More information on the business can be found at https://www.blankenshipdental.com
Release ID: 484266