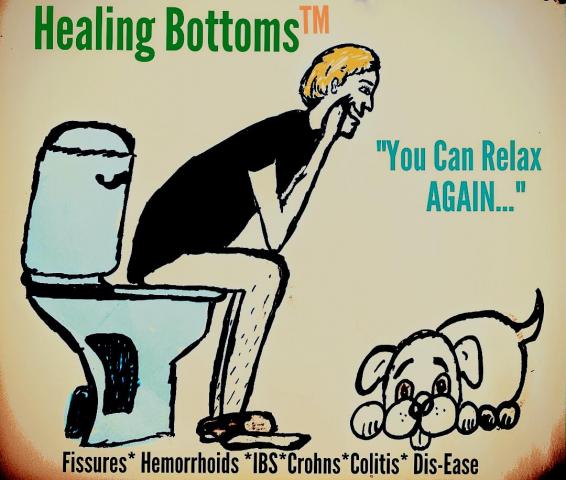 Chicago,United States - September 22, 2022 /PressCable/ —
Announcing the launch of HB Max Turmeric Spice Tea, Healing Bottoms makes its proprietary healing formula available in the form of a detox tea. The turmeric-based blend contains 95% of curcumin for improved potency and absorption.
More information is available at https://www.healingbottoms.com/store/p17/Max_Turmeric_Spice_Tea_%2824ct_Servings%29.html#/
Healing Bottoms has launched the new turmeric detox tea as a supplement to remedy the pain, bloating, and inflammation associated with IBS in the United States and around the world. IBS is common, affecting about 10% to 15% of Americans.
HB's proprietary blend contains medical-grade curcumin and diarylheptanoids – botanical phenolic compounds that are nutraceuticals used in ancient and modern medicine. It also contains desmethoxycurcumin, a curcuminoid found in turmeric that has been explored in peer-reviewed scientific literature for its anti-inflammatory, anticarcinogenic, and antithrombotic properties as well as bisdemethoxycurcumin, a powerful compound that acts as an antimutagenic and chemopreventive.
Other ingredients found in the HB Max Turmeric Spice Tea blend include black pepper powder to improve the bioavailability of curcumin, mustard seed extracts, and water. Healing Bottoms uses premium ingredients to maintain the potency, purity, and efficacy of the product. Their turmeric is from the United States, Germany, and India.
The new tea blend also treats acid reflux and GERD, protecting the stomach lining from ulcerative effects. Curcumin is an effective immune booster that also regenerates pancreatic cells. The tea is available in servings of 24, 48, and 72 sachets. Healing Bottoms offers a special rate on orders of 72 servings.
More information about the benefits of turmeric and HB products is available at http://www.healingbottoms.com/faqs.html
Speaking about the new turmeric tea blend, a spokesperson for Healing Bottoms said, "Our delicious Pure Blend has a lemon infusion and notes of fresh cloves from the Super Spice Ratio Blend. These ingredients are proprietary to the Healing Bottoms Pharmacy, maximizing the potency, absorbency, and bioavailability of our tea. We recommend enjoying a cup of turmeric spiced tea once a day for the best effect."
Healing Bottoms Pharmacy is a WBE-certified woman-owned small business and homeopathic pharmacy in Illinois. The team includes technicians and researchers who ensure compliance with all relevant precautionary, safety, and sanitation laws. The HB lab exceeds all standards for pharmaceutical manufacturing.
For more information, visit https://www.healingbottoms.com/
Contact Info:
Name: HB Homeopathic Pharmacy
Email: Send Email
Organization: Healing Bottoms, Corporation
Address: 355 East Ohio St. Suite 2208 optional, Chicago, IL 60611, United States
Phone: +1-219-515-8219
Website: https://www.healingbottoms.com/#/

Release ID: 89082043