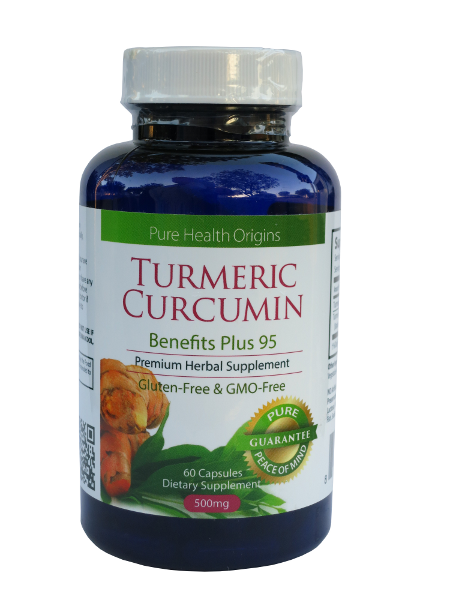 - August 12, 2014 /MarketersMEDIA/ —
New York, NY, USA – /PressCable/ —

Pure Health Origins announces a "Back to School" sale on their Premium Turmeric Curcumin capsules for purchases made on Amazon beginning Wednesday, August 13th. The sale ends Friday August 29th. The anti-inflammatory supplement, famous also for its natural pain relief properties, is the perfect complement to healthy choices by parents and teachers as the hectic school year schedule gets underway.
The company is offering a $12 OFF coupon code. The coupon is available on the purchase of one bottle of Pure Health Origins brand Premium Turmeric Curcumin 500mg capsules. One coupon per customer. The coupon code: 12OFFBTS can be entered during the Amazon checkout process for $12 off the normal sale price.
The Pure Health Origins Turmeric Curcumin Benefits Plus 95 capsules are made from the whole root Turmeric rhizome. Their encapsulated powder Turmeric Curcumin supplement comes in a full-spectrum formula in 500mg easy-to-swallow capsule pills that are 100% natural and independently lab-tested for "guaranteed analysis."
Each capsule is formulated to contain all of the more than two dozen anti-inflammatory compounds found in Turmeric, including a natural 95% Curcumin extract, plus six different cyclooxygenase-2 inhibitors, which are natural blockers of pain, swelling, and inflammation.* Their formula also includes all three major phenolic curcuminoids (not just Curcumin) and the full spectrum of beneficial phytonutrients.
Doctors recommend full-spectrum Turmeric Curcumin for natural pain and inflammation relief because many find it much more effective than over-the-counter NSAID pain relievers.*
The company is also giving away other generous coupons on the company's turmeric capsules on their website at http://purehealthorigins.com.
The coupon code is only available on the specified sale days. Customers unable to purchase during the sale can find other generous coupons on the company's website. Every purchase is backed by the Pure Health Origins exclusive Pure Peace of Mind™ Guarantee.
About Pure Health Origins
Pure Health Origins, founded in 2013, is a health and wellness company providing natural health supplements that support health at the cellular level. It is the home of the Pure Peace of Mind™

Guarantee because of the care with which its supplements are manufactured, tested, and guaranteed. Their premium 500mg Turmeric Curcumin capsules are available for purchase on Amazon.
*These statements have not been evaluated by the FDA. This product is not intended to diagnose, treat, cure or prevent any disease.
Contact Info:
Name: Jeane Monroe
Organization: Pure Health Origins
Website: http://purehealthorigins.com
Release ID: 58937