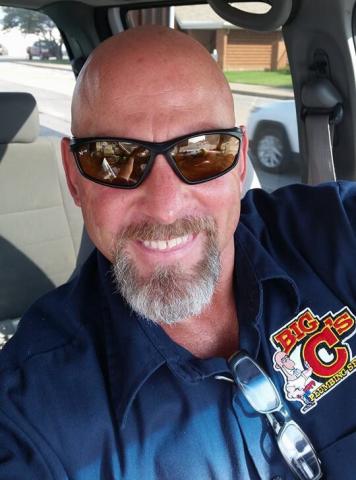 - September 24, 2020 /PressCable/ —
Big C's Plumbing Services, a Broken Arrow, Oklahoma-based licensed, bonded and insured plumbing contractor and gas fitter with more than 25 years in the plumbing repairs business, has been preparing customers for the upcoming winter months with regard to their water heater maintenance, citing guidelines to help prevent issues before they impede on comfort.
"Though we're only entering the fall season, before Oklahoma residents know it, winter will be upon us, and that means being able to take a hot shower or bath after coming in from shoveling snow or building a snowman with the kids," explains Chris Ogan, President of Big C's. "When there's a problem with a home's water heater, that nice hot shower or bath might have to be put on hold – but fortunately, with Big C's winter water heater maintenance guide, our clients can prevent those problems before they truly interfere with regular day-to-day life."
For more information visit https://plumbersintulsaok.net/tulsa-plumbing-services/water-heaters/
According to Big C's representatives, there are five primary steps when it comes to maintaining a hot water heater – clearing space around the unit, shutting off the water supply and power, testing the TPR valve, checking the anode rod and flushing the tank. In starting with making sure the heater is free of clutter, Big C's recommends homeowners maintain at least two feet of clearance around the unit so it can operate safely and properly.
In order to perform maintenance on the heater, Big C's reps always suggest safety, first and foremost. To this end, it is imperative that homeowners shut off the power supply – the switch is usually located close to the water heater – and shut off the water supply valve. In moving on to testing the TPR valve, this temperature pressure relief protocol opens to release vapor if the pressure inside the tank gets too high, making it imperative that it works properly; Big C's suggests placing a bucket below the pipe under the TPR and opening the valve quickly two to three times.
"If the valve leaks, it will need to be replaced – it's as simple as that," adds Ogan.
The anode rod, meanwhile, is housed inside a water tank, its function to attract minerals and other elements that could corrode the tank itself. Over time, the rod can either corrode or become coated with calcium, at which point it will need to be replaced. To check it, say Big C's plumber personnel, the anode rod needs to be lifted out of the tank and visually inspected; if it is coated in sediment or if it's less than half an inch in diameter, a new one should be purchased.
Finally, when it comes to flushing the tank, this is a task that, according to Big C's, needs to be done several times a year to prevent sediment from building up inside it. To accomplish this, a hose is attached to the drain valve and all the water is drained out of the tank into a bucket, removing most of the sediment. If the water is cloudy, the cold water supply valve should be opened to let more water into the tank.
From there, the sediment should be stirred, the tank should be drained again and the process should be repeated until the water coming out of the tank is clear.
Big C's plumbers are available for everything from water heater installation and water heater replacement to water heater services, drain cleaning, rooter service, leak detection, slab leak repair and foundation piering. The main office is located at 3802 ½ Norfolk Avenue and can be reached by calling (918) 218-2224. For more information visit their above losted website.
Release ID: 88978131