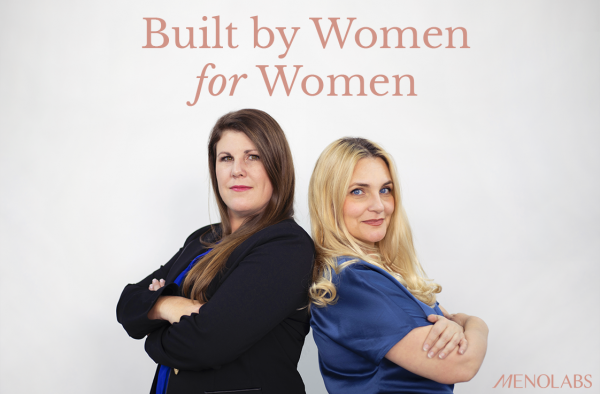 - December 16, 2020 /PressCable/ —
Tucson, Arizona probiotics and natural supplements company MenoLabs launched MenoFit—new menopause probiotics for weight loss. The business specializes in menopause research, and product development to help provide women with menopause symptoms relief.
More information is available at https://menolabs.com
The new product aims to provide women in the menopausal stage achieve safe and natural weight loss. Menopause brings about many changes that greatly impact a woman's well-being, both emotionally and physically. Wanting to offer women the support they need during their later years, MenoFit complete probiotics was launched.
MenoLabs was co-founded by Vanessa Ford and Danielle Jacobs who felt that not enough research was being done to understand menopause. Not willing to wait for the medical industry to act, they took the reigns and assembled their own researchers, scientists and doctors to shine a light on menopause and pre-menopause and the effects they have on women.
The effects of menopause on women are plentiful. Many experience brain fog, hot flashes, irritability, mood swings, anxiety, chills, night sweats, and sleep problems. For most however, one of the most frustrating effects of menopause is weight gain and slowed metabolism.
According to MenoLabs experts, during menopause, hormonal changes affect women's microbiome—microbes such as bacteria and fungi that live inside the human body which regulates the body's proper functions essential to immunity and nutrition. When women's microbiomes are disturbed, these result in low energy, feelings of hunger and a decrease in metabolism.
MenoFit is a patented probiotic blend which maintains a healthy weight, aids in metabolism, processes sugars and nutrients as well as reduces the frequency and severity of hot flashes. Made of 100% natural ingredients, the probiotic blend is soy-free, MSG-free, dairy-free, sugar-free, cruelty-free and vegan-friendly.
According to a spokesperson from MenoLabs, "We are bringing menopause to its knees as we uncover long-overdue relief for women across the country. If you experience menopause or are in the early stages of the menopausal transition, we believe in our products and know the value they can bring to your life."
More information about MenoLabs, MenoFit and their other products are available over the phone at +1-864-245-8641 or by visiting the aforementioned website.
Release ID: 88990057