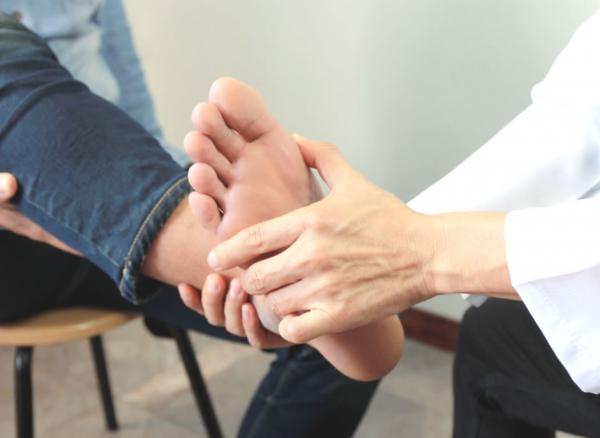 - November 9, 2020 /NewsNetwork/ —
Orthotics vs corrective foot care: A Podiatrist shares the facts.
Those hoping that shoe inserts will correct foot problems are bound to be disappointed, but they do have a role in corrective foot care, says a Sydney podiatrist. As lead therapist in Chatswood, Sydney's North Shore and Sydney CBD, Mark Lin has years of experience in corrective foot care programs, and he says that a multi-modal approach to treatment is likeliest to deliver permanent improvement.
Read: Chatswood Sydney Central Sports Podiatrist Feet Pain Treatment No Foot Orthotics
Orthotics work for short-term relief. Lin is no enemy of orthotics (custom-made insoles), in fact, his clinic uses the latest technology to create these foot supports. However, he warns that consumers should be cautious of claims that they will address the causes of foot problems when used on their own.
"When orthotics can help to take strain off the feet and lower limbs, it is certainly prescribed," he says, "and relief from pain and tension does, to a certain extent, assist healing processes, but The Footwork Clinic advises its clients to undertake additional corrective foot care therapies for lasting, and even permanent results."
"The problem with custom-made insoles is that they only work when you are wearing your shoes. Our combination of therapies aims to give people the ability to enjoy the freedom of bare feet and to discard their insoles once the root cause of foot-related discomfort has been addressed."
Corrective foot care can eliminate the need for Orthoses. While many podiatrists rely on orthotics and the adjustment of footwear, Mark Lin and his team work to do much more than simply offer pain relief. "Feet and ankles should be able to function without any help from supports. If they can't, it is time to seek the real cause of the problem and address that," says Lin. "The Footwork Clinic assesses patients to determine just why they are having issues, and the clinic recommends relevant treatments according to the findings."
"These may include foot mobilisation techniques as well as high-tech interventions like Trigenics®, which assists with the neurological factors that could be aggravating symptoms and slowing recovery. There is no one-size-fits-all treatment program. The elements that are included will depend on the individual and his or her needs. Our interventions correct causes while relieving symptoms. Correction of the physiological causes of pain and injury offers long-term cures. Orthotics only help patients to achieve short-term relief."
Read: Sports Podiatrist Chatswood Sydney CBD Feet and Lower Limb Pain Orthotic Therapy
Cure is better than relief and prevention is better than waiting for pain. Lin notes that preventative foot care consultations can help his team to correct foot issues before they cause damage. "Unfortunately, while most people know they should consult a dentist before they have toothache, they aren't as aware of their feet when it comes to prophylactic healthcare. By the time pain is experienced, the resulting damage can be very difficult to undo. The Footwork Clinic strongly recommends periodic assessment by a podiatrist. Consultations will be less frequent than dental visits – provided you have a clean bill of health. If we notice abnormalities that will lead to injury if left untreated, correcting them saves unnecessary pain and the possibility of long-term damage and reduced mobility."
For further information, visit the The Footwork Clinic – Leading Sports, Podiatry, Foot And Lower Limb Corrective Services to book online, or call Mark Lin or his friendly team on +61 2 9131 6891.
Click here to chat with The Footwork Clinic LIVE on Facebook Messenger.
The information contained in this guide is provided in good faith and is not intended to be nor is it to be used as a substitute for any sort of professional, medical or podiatric advice. An accurate diagnosis can only be made following personal consultation with a podiatrist. Any users should always seek the advice of their podiatrist, or other qualified healthcare providers before commencing any treatment.
Syndicated by Baxton Media, The Market Influencers, Your Digital Marketing Agency.
Release ID: 88984465