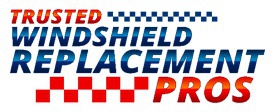 - August 16, 2017 /PressCable/ —
Trusted Phoenix Windshield Replacement Pro's has announced the launch of a new Client Intro Video that will be featured on the homepage of their website. Trusted Phoenix Windshield Replacement Pro's is a Phoenix based Auto Glass replacement and repair company, that while located in central Phoenix, services all of Arizona.
Trusted has created and launched this new Intro Video, that can be seen here, and has hosted said video on Youtube, as well as various pages of their corporate website.
A spokesperson for the company said, "We know that our customers respond much better to multi-media content, and that is why we decided to create this new intro video for our website. We believe that this new video will enable us to better reach out to our customer base and allow us to cater to their requests for quick access to our information, i.e., through informative video presentations."
He continued, "We have also noticed through our market research that not only does our customer base respond better to multi-media based content such as video, but their retention of facts, amounts and figures, warranty information, etc, seems to be far greater than that of written content. This makes it much easier for our Customer Service Representatives to easily and quickly help a customer through the windshield replacement process."
The Video Can Be Seen Here: https://www.youtube.com/watch?v=JYHkmyaZV68
Trusted Phoenix Windshield Replacement Pro's has been servicing the Valley for several years and has a 5-star rating online. Furthermore, they have partnered with experienced auto glass replacement specialists that usually have between 15-20+ years' experience, and are considered experts in their field.
Trusted, which believes that a happy and easy customer experience is one of the most important reasons that customers continue to refer their friends and family to them, also offers a life-time free chip repair policy for vehicles in the Maricopa Country area.
Interested parties that would like more information on Trusted Phoenix Windshield Replacement Pros' and their windshield replacement services, can contact them through their website, http://trustedwindshieldreplacementphoenix.com, or can contact them directly using the contact information listed below.
####
Release ID: 229461