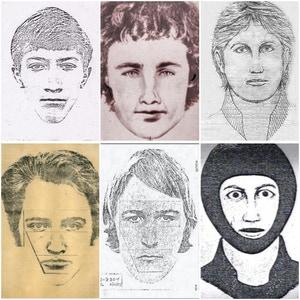 - March 10, 2021 /PressCable/ —
Vurbl, the growing American home for all things podcast, audiobook, music, speeches and more, has released a new true crime playlist on the Golden State Killer sampling audio from some of America's most popular podcasts.
More details can be found at https://vurbl.com/playlists/7-podcast-episodes-about-the-golden-state-killer-that-will-keep-you-up-at-night
The launch coincides with America's growing obsession with true crime podcasts, now tipped in 2020 as the third most popular podcast genre, just slightly behind comedy and news. However, this intense proliferation of true crime podcasts means it can in fact be harder than ever to find high quality content.
As such, Vurbl has taken the effort out of searching and has curated and compiled seven of the most highly rated and listened to podcast episodes on the infamous Golden State Killer.
The Golden State Killer, also known as the Original Night Stalker evaded arrest for nearly a lifetime and terrorized the state of California for almost half a century, committing a string of horrible and violent crimes.
Still living in incarceration, the crimes committed by Joseph James DeAngelo Jr. and the series of investigations that failed to capture him have become of wide interest and the subject of a number of books, television series and now podcasts.
Vurbl's new playlist called "7 Podcast Episodes About The Golden State Killer That Will Keep You Up at Night" is designed to bring audiences the most compelling stories of the killer and the police who tried to bring him down.
Featuring audio snippets from notable podcasts such as 'The Daily', 'Today, Explained', 'Generation Why', 'Those Conspiracy Guys' and 'Crime Junkie' this carefully curated playlist tells a gripping and terrifying true crime tale.
Vurbl has become one of America's fastest growing online audio hubs offering audio streaming options for both audio creators and those who just love to listen. Their mission is to support a varied range of audio creators and to help their listeners connect with meaningful and relevant content.
Speaking about their new Golden State Killer playlist a spokesperson for the company said, "Join Vurbl as we bring you seven podcasts about one of the most unbelievable crime sagas in the history of the United States, bringing to light the story of the elusive criminal who terrorized the Golden State for over 40 years."
Interested listeners can access more information by visiting the website above.
Release ID: 89000553