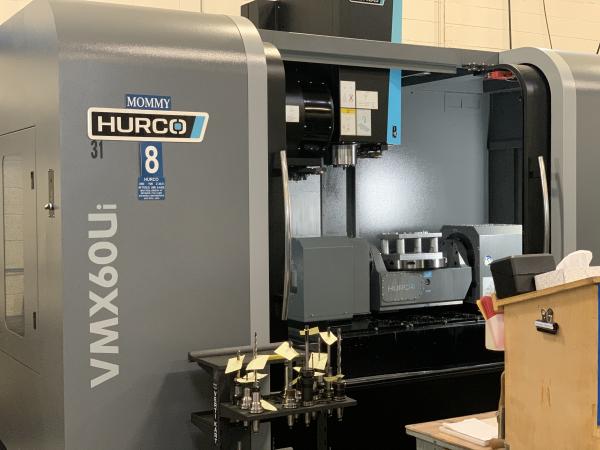 - August 12, 2020 /PressCable/ —
International Machine, a used machinery equipment dealer has launched its services in Troy, Michigan. The company facilitates buying and selling of used machinery through its expansive inventory.
More information is available at https://internationalmachine.net.
The newly launched service makes it easier than ever to buy and sell machine tools. International Machine has formed many partnerships that allow it to provide a variety of solution to customers' machinery needs.
International Machine has a membership with the Machinery Dealers National Association and the American Machinery Dealers Association. These partnerships allow International Machine to work with some of the most experienced, reliable, and respected dealers in North America. The memberships also give International Machine the ability to find more machines listed and unlisted faster than its competitors.
The company offers a number of other services that sets it apart from its competitors. International Machine has its own shipping and rigging coordinator and offers a 30-day return privilege for all its equipment. The company has also partnered with some of the best finance companies in the industry allowing customers fast, easy, and hassle-free financing.
Additionally, the company offers free initial machine charge ups from Edrich products for first time customers to International Machine. The firm also offers full turnkey services and is an authorized partner with Maxx Tooling, a leader in after-market 3R and EROWA tooling.
International Machine's vast inventory includes a wide selection of air compressors and accessories. Products for purchase include the Atlas Copco GA37, the Kaeser AS 31 rotary screw air compressor, the GA 37 air compressor, and the 160 VSD compressor.
The company also has a number of hydraulic and press brakes. Products currently available include the 200 ton Promecan upacting hydraulic press brake, the Haco 220 ton hydraulic press brake, the Pacific hydraulic J225-14, and the Accurpress 100 ton ETS 3000 CNTRL 2001.
The company also has a wide variety of forging hammers, forklift trucks, furnaces, grinders, lathes, and millers among many other products for sale.
For more information about International Machine visit the website listed above or call 248-845-2140.
Release ID: 88972408