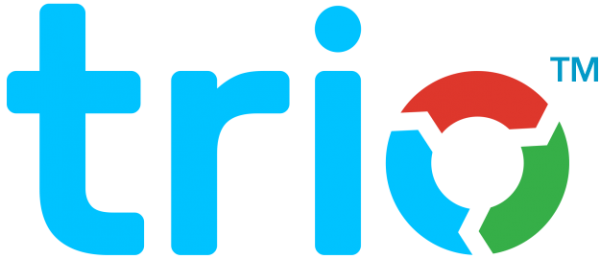 - June 23, 2017 /PressCable/ —
San Juan Capistrano, California: The Trio Rewards and the San Juan Capistrano Chamber of Commerce partnership is a unique opportunity to implement the Trio mobile application (app) in a concentrated local network of small businesses, in which customers can earn rewards from one business to another while also earning when they share with their friends and family.
The new partnership is a celebration of Trio's technology, which is a mobile app based incentive program with the purpose of attracting businesses and consumers to aid in increased spending all throughout Orange County California with expected growth throughout the U.S. by end of year. The San Juan Capistrano Chamber partnership will increase SJC Merchant membership acquisition and increase loyalty and spending at participating local businesses. The SJC Chamber will add Trio Rewards to their website and social media campaigns. Consumers can sign up directly from the SJC Chamber website (www.sanjuanchamber.com). The San Juan Capistrano Chamber will be rewarded for purchases made by consumers that they have enrolled as well as allowing merchants to pay for annual dues and event fees using Trio.
About Trio Rewards:
Trio Rewards has developed a mobile app which enables local business owners to have a competitive advantage from big-box retailers. Trio was founded in 2016 as a marketing and technology company to create loyalty within the community of small local businesses. Businesses include restaurants, dry cleaners, car washes, hair and nail salons, landscapers, health and wellness centers, and many more.
By rewarding consumers for staying local and sharing with their friends, consumers can earn up to 5% on all of their purchases as well as the purchases that their friends make. Business owners who enroll their customers to the Trio app also benefit by offsetting their marketing costs when their customers make purchases anywhere in the Trio community.
The app makes it easy for people to share their favorite places, discover where their friends go, and score local deals from the businesses that they care about most. Local businesses enroll their customers, allowing them to earn rewards on every purchase. When these customers share the app with their friends they also collect rewards on their shopping as well. This creates fiercely loyal customer traffic to each of the participating businesses. The Trio mobile app for small business owners is focused on helping them grow and succeed. When Trio members recommend their favorite spots, they are helping support the Trio Rewards movement and they become a champion for small businesses. For more information about Trio Rewards, please visit www.triorewards.com.
Release ID: 210547