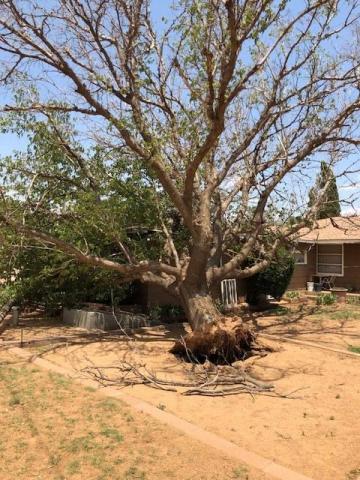 - August 30, 2018 /PressCable/ —
Tree Trimming is necessary for the protection of your home and the aesthetic quality of your property, adding to its value. Being aware of the health of trees and shrubs is more than a passing interest for those with a green thumb. It is vital for property safety and preservation.
If a tree is dead or dying, or there are dead limbs, these can break off in a West Texas windstorm and damage property such as a roof or a fence. The time to prepare for the storm is before it happens, by getting rid of all dead wood. Tree removal is a specialized skill, a dangerous profession, and one that is best left to professionals who have the safety equipment to handle it.
Removing dead limbs or trees is not the only side of tree management. Plant healthcare, like human or pet healthcare, is an ongoing process. Like going to the dentist, it may not require frequent trips, but an ongoing tree management system is definitely a plus for a home, hospital, bank, strip mall or other commercial business.
Banks, hospitals, businesses, and homeowners have an interest in keeping their landscaping fresh for the benefit of customers and the real estate value of the property.
What are some of the aspects of an ongoing tree management system? 1. deep root fertilization 2. individual tree and shrub treatment aimed at pest prevention 3. vegetation management through the use of chemical applications
By having a comprehensive year round plant management system, it addresses the ongoing and changing needs of trees and shrubs throughout the changing seasons. Pruning is required every year or two.
Tomcat's Tree Services has been serving West Texas and the Lubbock area for 16 years and counting. From tree trimming, tree removal, stump grinding, and related tractor services to tree planting plus ongoing tree and shrub management, Tomcat's can service all of your tree related issues whether residential or commercial. With a proven track record and positive reviews on Yelp, Google, and Angie's List, trust Tomcat's experience and reputation and give them a call or visit their website to acquaint yourself today with what they have to offer. Be proactive so that when the next storm comes, dangerous dead wood will already be gone.
Release ID: 399053