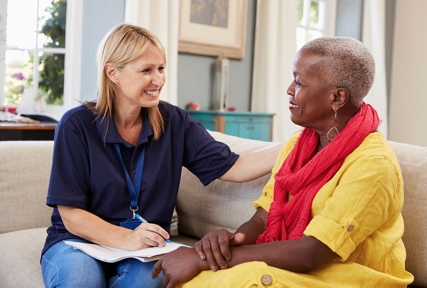 - May 27, 2021 /PressCable/ —
One leading health plan is calling attention to myriad challenges facing those with emotional and psychiatric issues in time for National Mental Health Awareness Month in May. Brand New Day, a Medicare Advantage prescription health plan currently available in 16 California counties that offers a special program for those with mental health issues, says that roadblocks to care include lack of government funding; limited access to practicing psychiatrists, psychologists or social workers; and treatment that doesn't take into account the cultural nuances associated with Asian, African-American, Hispanic, Native American, LGBTQ and other minority communities.
James Pratty, M.D., Medical Director of Psychiatry and Behavioral Health for Brand New Day, says that advances in mental health treatment are available but access is sometimes limited based on certain challenges.
"Sometimes it's as simple as finding transportation to and from their caregiver or they need help getting their prescriptions filled," explains Pratty, who estimates that as many as 20% of American adults face a mental health problem within a given year, and about one in 25 adults suffers from a serious mental condition that impacts quality of life. "Other more difficult challenges include relying on non-medical policymakers to determine what an adequate level of treatment is as well as how much funding is necessary to maintain a healthy society; not realizing that treatment is covered by their insurance companies; and some falling into a coverage gap where treatment is not available to them."
Brand New Day has distinguished itself from other health plans by offering specialized care for those with mental illness. The Harmony Plan helps members with a range of conditions from major depression and schizophrenia to schizoaffective disorder, bipolar disorder and paranoid disorder.
In addition to Harmony and its standard Medicare plans, Brand New Day offers other specialty plans including the Embrace Plan for members with heart disease, hypertension and/or diabetes; the Bridges Plan for members with dementia and Alzheimer's; and the SelectCare Plan for members residing in community living, assisted living, long-term care and nursing homes.
For qualifying members, the plans cover transportation to and from medical appointments; vision, dental and hearing aids; 24-hour/day nurse and physician line; and health nurses and life coaches. In addition, members with chronic illnesses are not only treated medically, but in a variety of other ways including education about the member's chronic or ongoing medical conditions and avoidable risks, nutrition, exercise, self-testing and monitoring, medication adherence to doctor orders, preventive care planning and linkage to community support programs.
Brand New Day's personalized approach is designed to keep its members healthy and independent and its team of caring healthcare professionals share one common goal — to improve the overall well-being of each member by offering members "healthcare you can feel good about."
For more information about Brand New Day, visit BNDHMO.com or call (866) 255-4795.
*****
Release ID: 89019887