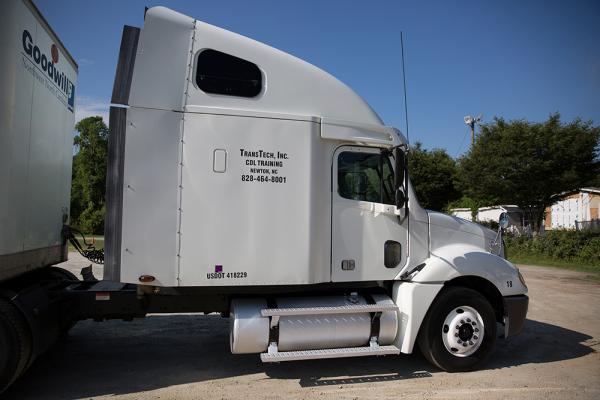 - July 7, 2021 /PressCable/ —
TransTech, Inc. Truck Driver Training School, is proud to announce that one of their preferred carriers, Stevens Transport, has increased new driver pay and incentives.
TransTech CDL School headquartered in Newton, NC is excited to announce that Stevens Transport, through a partnership with Trans Tech, has just increased new driver pay and incentives.
For details or more information, visit the TransTech website at: https://www.trans-tech.net
This is Stevens Transport's second driver pay increase in 12 months, and its largest in 41 years. New over-the-road drivers will receive an average of a 10 percent pay increase. They will also be eligible to earn extra pay for every mile driven safely, and weekly training pay has also increased.
Stevens Transport's partnership with TransTech allows drivers to take advantage of employer-based training while earning their CDL. The program offers new dedicated and regional opportunities for drivers. Upon graduation and orientation with Stevens, the graduates are added to the roster of Steven Transport's professional drivers.
Professional truck driving is a stable, high-demand industry. Trucking is an excellent choice for a rewarding career that is essential for the Nation's economy, and is currently facing a shortage of drivers.
With the strong relationship between TransTech and Stevens Transport, there has never been a better time to start a career as a professional driver.
When asked about the partnership, TransTech Director, Eric Wright said:
"Stevens Transport is a leader in temperature-controlled logistics with nearly 40 years of consistent growth and success. The specialized nature of temperature-controlled logistics places Stevens among the most elite contributors in today's supply chain. Having this relationship with Stevens is very important. It means that a highly respected company like Stevens knows that we will train and provide them with drivers that meet the company's high standards."
For more information on the program, call TransTech, Inc. today at 828-464-8001 or visit https://www.trans-tech.net.
Release ID: 89033842